Nauta, Prof. Lodi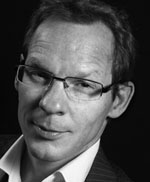 Lodi Nauta (Groningen, 1966) is professor of the History of Philosophy. Nauta studied biology (propedeuse), philosophy and medieval studies in Groningen and York (UK) and gained his PhD cum laude in 1999. In 2000 he was awarded the Keetje Hodshon Prize of the Royal Holland Society of Sciences and Humanities for his PhD thesis and other publications. He was appointed Fellow of the Young Academy of the KNAW, in 2011 Fellow of the KNAW, and in 2017 Member of The Royal Holland Society of Sciences and Humanities. In 2001 he received ad Vidi research of NWO, followed by a Vici grant in 2009 for his research programme 'Humanists as Philosophers: The Place of Renaissance Humanism in the History of Thought'. In 2008 he was visiting professor at Villa I Tatti, The Harvard University Center for Renaissance Studies in Florence. As of 2013, Nauta has been the Dean of the Faculty of Philosophy.
Nauta has published numerous books and articles on the history of philosophy, including one that has been awarded several prizes about the highly influential humanist Lorenzo Valla. Nauta's teaching and research focus on several periods in which innovations took place in Western thought and culture: the twelfth-century renaissance, the emergence of humanism in the fifteenth century and the birth of early-modern philosophy in the seventeenth century and the Enlightenment. In recent years, Nauta's research has concentrated on the philosophical dimension of Humanism in the Renaissance.
In 2016 Nauta was awarded the Spinoza Prize, the highest academic award in the Netherlands. Besides the great honour, the winner of the Spinoza Prize receives a research budget of EUR 2.5 million. Over time, and in part thanks to his receiving VIDI and VICI subsidies, Nauta has surrounded himself with a substantial number of PhD students and post-doctoral researchers. The prize will allow him to establish a new research group that can conduct large-scale research projects, at least by the standards of the humanities.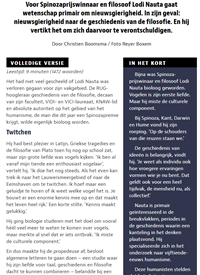 Contact and further information
Publications
| | |
| --- | --- |
| Last modified: | 01 November 2022 12.49 p.m. |