Frequently asked questions invasion Ukraine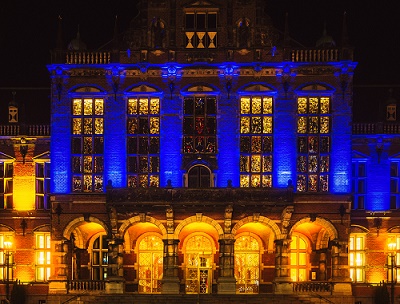 Note: general information for Ukrainian refugees can be found on the website of the Groningen municipality in Dutch and English. Similar information can also be found on the website of the International Welcome Center North.
Are you a student who fled from Ukraine looking for information about Dutch higher education institutions? Please visit studyinNL.org.
These frequently asked questions are regularly being updated in response to new developments.
Questions on work, financial matters and staying in Groningen
Update 17 October 2022:
The University of Groningen welcomes applications from displaced Ukranian researchers under the scheme MSCA4Ukraine. Read more >>>
Update 12 July 2022: tuition fees lowered for Ukrainian students
The University of Groningen, together with other Dutch universities, has decided to lower the tuition fees for Ukranian students. The following groups of students pay University Fees I per enrolment in a degree programme in the 2022-2023 academic year:
Refugees from Ukraine who fall under the Temporary Protection Directive (Directive 2001/55 in combination with EU Implementation Decree 2022/382). These individuals will have a sticker placed in their passport or be issued a pass by the Immigration and Naturalisation Service (IND: Immigratie- en Naturalisatiedienst). This includes both refugees with Ukrainian nationality and third-country nationals who were in Ukraine when the war broke out.
Students with Ukrainian nationality who were registered for a degree programme at a Dutch university on 24 February 2022 and who re-register(ed) for the 2022-2023 academic year.
Students who do not fall under the definitions listed above but who are demonstrably equally affected by the war in Ukraine and for whom being charged University tuition fees II would result in a situation of unfairness of overriding nature.
Students and applicants who are entitled to a reduction in tuition fees will be informed via email. These provisions can be found in Chapter 5, Article 14 University tuition fees I of the Regulations for Registration and Tuition Fees University of Groningen 2022-2023.
Questions on studying in Groningen
| | |
| --- | --- |
| Last modified: | 17 October 2022 1.30 p.m. |