In Science - Podcast
In Science is the University of Groningen podcast where we interview researchers and bring you the latest news and reports from the academic community in Groningen. You can listen to In Science on Spotify, Apple Podcast, Google Podcasts or directly through our RSS feed. Subscribe and don't miss a single episode! Got a question or a suggestion for an interesting topic? Mail us at podcast rug.nl.
Ep. 40 - Sugars, Seagrass and Extremism - Update episode
Our first episode of 2023 is full of updates! Associate Professor Marthe Walvoort returns to the podcast to update us on her research on sugars and the Sticky Sugars project she received an ERC grant for. Léonie de Jonge, Assistant Professor in European Politics and Society, is back to tell us more about her research on Extremism and Right-wing Populism. Lastly, Assistant Professor Marine Ecology, Laura Govers returns to update us on her Seagrass Restoration project. In other news, we discuss the "Support for at-risk scholars in the Netherlands" report by The Young Academy and Tina tells us more about the ERC grant she received in January.
Guests: Marthe Walvoort, Léonie de Jonge and Laura Govers
Hosts: Wim Brons and Tina Kretschmer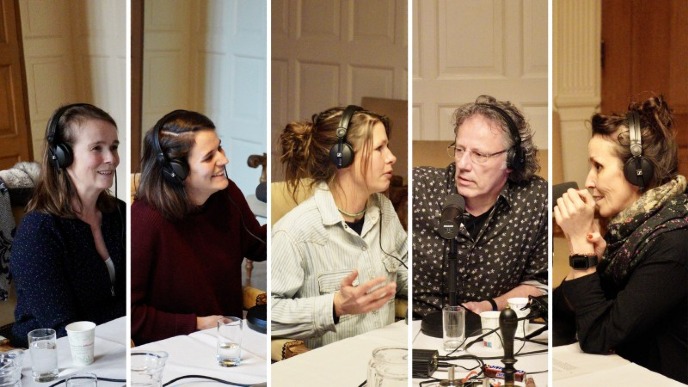 | | |
| --- | --- |
| Last modified: | 15 February 2023 2.27 p.m. |