In Science - Podcast
In Science is the University of Groningen podcast where we interview researchers and bring you the latest news and reports from the academic community in Groningen. You can listen to In Science on Spotify, Apple Podcast, Google Podcasts or directly through our RSS feed. Subscribe and don't miss a single episode! Got a question or a suggestion for an interesting topic? Mail us at podcast rug.nl.
Today, October 5th, it's exactly 5 years since professor Ben Feringa won the Nobel Prize in Chemistry. A very special moment for him personally, his research group and everybody at the University. In this episode Arjen, Tina and Wim together with Ben Feringa look back on this special day. How did he experience this unforgettable day? What meant winning the Nobel Prize for him and his group? Also Anouk Lubbe (member of the Feringa group), Elmer Sterken (rector of the RUG at that moment) and Ben's youngest daughter Emma tell us how they have experienced this special moment.
This is a 2 part podcast: the first part is in Dutch, where we look back on winning the Nobel Prize, together with Ben Feringa. The second episode is in English. In this one we focus on his research and his group. We look at how his research has developed these last 5 years and what projects they're currently working on.
Guest: professor Ben Feringa
Hosts: Wim Brons, Tina Kretschmer and Arjen Dijkstra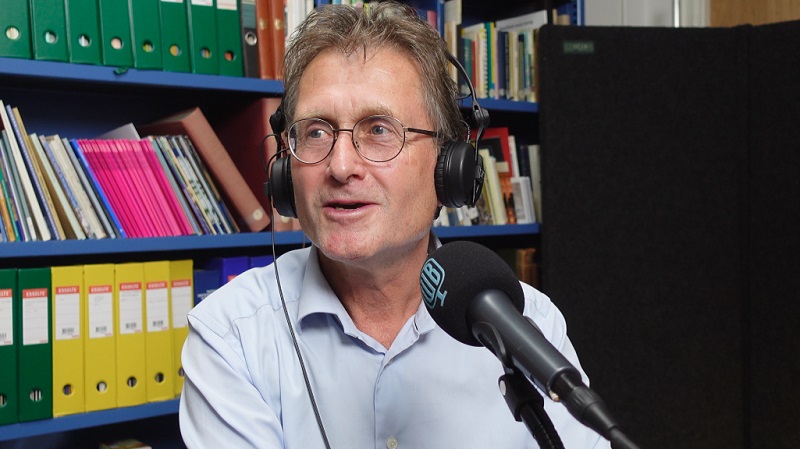 | | |
| --- | --- |
| Last modified: | 30 November 2021 09.36 a.m. |