In Science - Podcast
In Science is the University of Groningen podcast where we interview researchers and bring you the latest news and reports from the academic community in Groningen. You can listen to In Science on Spotify, Apple Podcast, Google Podcasts or directly through our RSS feed. Subscribe and don't miss a single episode! Got a question or a suggestion for an interesting topic? Mail us at podcast rug.nl or text us on WhatsApp: 06-49230111.
With us this episode (in Dutch) is pulmonologist Sander de Hosson. He has been elected Alumnus of the Year 2019 by the University of Groningen. He is receiving the award for the incisive way in which he calls for attention for the emotional side of palliative care and for making death a topic for discussion amongst medical staff, starting during their training.
This episode is recorded in Dutch
Guests: Sander de Hosson
Hosts: Wim Brons, Tina Kretschmer and Arjen Dijkstra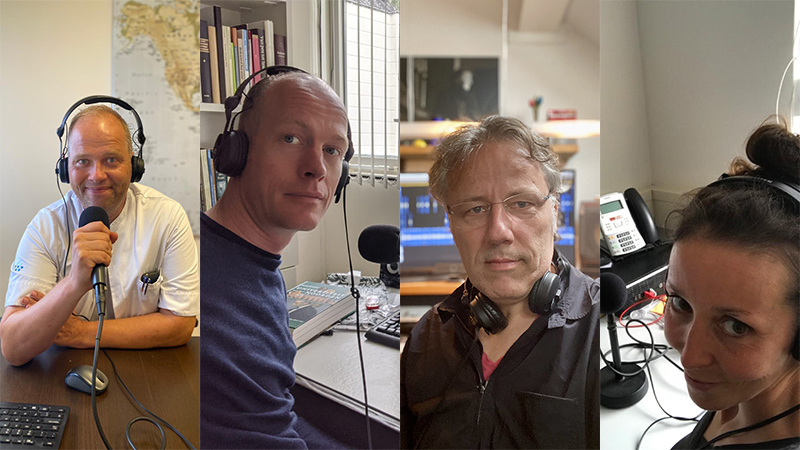 | | |
| --- | --- |
| Last modified: | 31 August 2020 10.05 p.m. |