Staff members with discipline Remote Sensing
Academia develops at the interface of different fields. This is one reason why the University of Groningen is home to a wide range of fields, each with a great number of subject specialists. The overview below, which is based on a standard categorization of fields, will help you find the right expert for each field. If you cannot find the expert you are looking for in this list, try searching via a related field or faculty; you may find him or her there.
In my research I focus on the neuromechanical changes that underlie adaptation, for example after a rehabilitation intervention or as a consequence of an impairment. Further, I apply the principles of biomedical engineering and computer science to develop technologies for rehabilitation and health monitoring. Typical examples of my research are the study of upper limb coordination and muscle activity in people with dystrophy affecting the shoulder muscles and the performance analysis of pattern-recognition upper limb prostheses.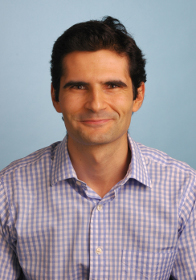 Function
Assistant Professor