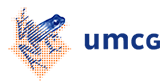 Learning Communities
As from September 2014, students taking the Bachelor's degree programme in Medicine will be divided into four Learning Communities. Although all students will acquire the same basic medical knowledge and skills, they will expand their knowledge of one of the Learning Communities themes: Global Health, Sustainable Care, Intramural Care and Molecular Medicine. On completing the Bachelor's programme, all students will be presented with the same diploma, making them eligible for the Master's programme. Learning Communities are thus NOT pre-selection groups; they simply create a study environment for student and lecturers with common interests.
Every year, approximately 100 enthusiastic first-year students will join each of the four communities. As students will stay in the same community for the duration of the Bachelor's programme, after three years, the communities will comprise 300 students.
Why set up communities in this Bachelor's programme?
Every year, 410 students embark on the Bachelor's programme in Medicine. This is a large group. Personal contact between students, and between students and lectures (or supervisors), is essential in the Medicine degree programme. This is why the University of Groningen introduced a system of problem-based instruction in 2000, whereby small groups of 10-12 students worked together on a case, under the supervision of a lecturer. In 2014, we are going a step further by introducing four communities to stimulate contact between students, and between students and members of staff, alongside the existing problem-based instruction in tutor groups. In addition to a solid basic programme, each community will spend time examining a theme that is expected to play an important part in healthcare in 2020. This will help you get to grips with an in-depth topic that interests you and will be relevant to the future.
| | |
| --- | --- |
| Last modified: | 08 February 2016 2.03 p.m. |