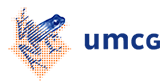 Bachelor
In this bachelor's degree programme, you prepare yourself for a career in medicine. Because the development into a medical professional takes a lot of time and attention and since we aim to prepare our students optimally, a limited number of study places are available. Therefore, the medical degree programme in Groningen has 410 places available each year. You can be admitted to this programme by participating in a selection procedure. The programme is provided in two languages.
The three-year medical bachelor's degree programme in Groningen is patient-centred: you will be introduced to patients right from the start of the first year. You will learn about all medical disciplines based on those patients' cases. You will carry out study assignments independently or in small groups. During a two-week care internship, you will experience the daily routines in a department in a hospital or a nursing home.
As a medical student, you will build a solid theoretical basis and develop academic and practical skills.
Why this programme in Groningen?
Characteristics of the Groningen curriculum are:
A problem-based programme;
A patient and student centred programme.
In this curriculum, students are expected to show a pro-active attitude during their studies
The bachelor's degree programme consists of 3 kinds of units of study:
Knowledge development
Causes of Diseases focuses on the development of medical knowledge. Competence development focuses on the development of competencies important for being a good doctor. This competence development takes place within one of the Learning Communities (Intramural Care, Sustainable Care, Global Health or Molecular Medicine). In Knowledge Development, your knowledge progression is tested in national progress tests. You can compare your own progress with your peers' level of medical knowledge and with the national average. In this way, you learn to recognize your own gaps in medical knowledge. You will take this test 4 times a year.
| | |
| --- | --- |
| Last modified: | 10 October 2019 2.36 p.m. |