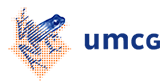 Competence Development
Competence Development focuses on the development of the competences of a physician. The future physician will have to deal with complex, changing care because of rapid acquisition of knowledge, technology and globalization. Hence, to become a good doctor, not only the development of good basic medical knowledge is necessary, but also that of competences.
Competence Development contains four learning pathways:
1) Professional Development : This learning pathway focuses on your development as a professional. You will learn to steer your own development;
2) Medical communication: In this learning pathway, you will learn to communicate in a professional way with patients and colleagues;
3) Scientific training : In this learning pathway, you will develop a scientific and academic attitude and you will learn the principles of conducting medical scientific research;
4) Healthy Ageing : In this learning pathway, you will develop the competencies needed to adopt an active role as a doctor in a changing society and healthcare setting. Prevention and health promotion are important concepts in this learning pathway.
Learning Community
Competence Development takes place in a Learning Community. A Learning Community is a small academic group, in which you collaborate with peers on assignments, follow communication training and involve yourself in your own learning process and professional development.
There are four Learning Communities of approximately 110 students, of which three are Dutch-speaking and one is an English-speaking Learning Communities. After registering for the selection procedure, you will choose a Learning Community that fits your interests and language preference. The Learning Communities each have their own perspective on care and treatment and on research. The learning pathways are identical for all Learning Communities, but the learning pathways' assignments and educational activities are interpreted from the Learning Community's perspective.
The four Learning Communities (LC's) are:
| | |
| --- | --- |
| Name Learning Community | Duurzame zorg (Sustainable Care) |
| Language | Dutch |
| Care | In this LC, the assignments are approached from a social perspective on care and treatment. This concerns care and treatment which often takes place in the home environment of the patient. |
| Research | Population research |
| | |
| --- | --- |
| Name Learning Community | Global health |
| Language | English |
| Care | In this LC, the assignments are approached from an international perspective on care and treatment. This covers health issues without borders. |
| Research | Population research |
| | |
| --- | --- |
| Name Learning Community | Intramurale zorg (Intramural Care) |
| Language | Dutch |
| Care | In this LC, the assignments are approached from a clinical perspective on care and treatment in the hospital. |
| Research | Clinical research |
| | |
| --- | --- |
| Name Learning Community | Innovative Healthcare (Innovatieve Gezondheidszorg) |
| Language | Dutch |
| Care | In this LC, the assignments are approached from the perspective of transmural, intramural and extramural perspective and innovative applications. |
| Research | Clinical research |
Professional Development Learning Pathway
In the learning pathway Professional Development, the emphasis is on your development in the competency domains Professionalism, Leadership, and Collaboration. A coach- always a doctor- supervises you. On the one hand, the learning pathway focuses on observable professional behaviour, such as being dependable in agreements, preparing work well, and giving and receiving constructive feedback. On the other hand, you learn to think critically and justify your choices. What are the different sides to a dilemma or problem? Why do you have a certain opinion?
Central themes in this learning pathway are:
- Reflection
- Critically considering and discussing ethical and legal aspects of the profession
- Guiding your own Comptency Development
- Professional Behaviour
- Norms and values of the profession
- Work/study and private balance
- Personal development
The teaching in this learning pathway consists of lectures, assignments, individual conversations, and coaching group meetings in which case histories are discussed.
Medical Communication Learning Pathway
Communication skills are a powerfull tool for doctors. Good communication is indispensable to identify the patient's needs and wants, to build a relationship of trust, to motivate the patient to change behaviour and adhere to treatment advice, and certainly to conduct a 'good' bad news conversation. Being able to communicate with other professionales within and outside healthcare is also an essential part of medical communication.
Central themes in this pathway are:
- Motivational interviewing-
- Medical consulation
- Medical reporting
- Shared descision making
- Diversity
- Interprofessional Communication
Each semester there is an introductory lecture followed by three to four training sessions
Scientific Training Pathway
Doctors apply the principels of critical thinking to medical and other information sources. They can approach healthcare problems systematically based on models and decision-making theories. To be able to make responsible and substantiated decisions in clinical practice, doctors use the best available evidence. Doctors must be able to deal objectively and prudently with information from various parties and to research it trough scientific sources. Contributing to scientific research and drawing up medical protocols are also part of a doctor's duties.
Components of this learning pathway are:
- Evidence-based medicine
- Statistics
- Scientific Research
- Academic Thinking
As a student, you work on various assignments, such as a literature study, a report on the research clerkship, or a scientific presentation. There are working/science group meetings and statistics practicals.
Healthy Ageing Learning Pathway
In healthcare, the focus is increasingly on promotinh health (both indivdually and across the population), preventing disease, and, if necessary, adressing health limitations to enable optimal participation in society. The Healthy Ageing learning pathway strenghtens the competencies that a doctor needs to be able to play an effective rol in health advocay. The competency domain Management in Social Context is central to this Learning pathway.
A number of central themes are discussed in the Healthy Ageing learning pathway. The target groups are often aligned to the themese of Causes of Diseases:
- Life course perspective
- Determinants of health and diseases
- Vulnerable groups
- Quality of ife
- Empowerment
- Innovation
There two assignments per semester. In these assignments, themes are more deeply explored and lead to the development of a 'product', such as a vulnerability analysis, a memo for a multidisciplinary consultation, or an infographic about healthy ageing.
| | |
| --- | --- |
| Last modified: | 10 November 2022 10.36 a.m. |