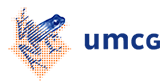 Competence Development
Competence Development focuses on the development of the competences of a physician. The future physician will have to deal with complex, changing care because of rapid acquisition of knowledge, technology and globalization. Hence, to become a good doctor, not only the development of good basic medical knowledge is necessary, but also that of competences.
Competence Development contains four learning pathways:
1) Professional Development : This learning pathway focuses on your development as a professional. You will learn to steer your own development;
2) Medical communication: In this learning pathway, you will learn to communicate in a professional way with patients and colleagues;
3) Scientific training : In this learning pathway, you will develop a scientific and academic attitude and you will learn the principles of conducting medical scientific research;
4) Healthy Ageing : In this learning pathway, you will develop the competencies needed to adopt an active role as a doctor in a changing society and healthcare setting. Prevention and health promotion are important concepts in this learning pathway.
Competence Development takes place in a Learning Community. A Learning Community is a small academic group, in which you collaborate with peers on assignments, follow communication training and involve yourself in your own learning process and professional development. There are four Learning Communities of approximately 110 students, of which three are Dutch-speaking and one is an English-speaking Learning Communities. After registering for the selection procedure, you will choose a Learning Community that fits your interests and language preference. The Learning Communities each have their own perspective on care and treatment and on research. The learning pathways are identical for all Learning Communities, but the learning pathways' assignments and educational activities are interpreted from the Learning Community's perspective.
The four Learning Communities (LC's) are:
| | |
| --- | --- |
| Name LC | Duurzame zorg (Sustainable Care) |
| Language | Dutch |
| Care | In this LC, the assignments are approached from a social perspective on care and treatment. This concerns care and treatment which often takes place in the home environment of the patient. |
| Research | Population research |
| | |
| --- | --- |
| Name LC | Global health |
| Language | English |
| Care | In this LC, the assignments are approached from an international perspective on care and treatment. This covers health issues without borders. |
| Research | Population research |
| | |
| --- | --- |
| Name LC | Intramurale zorg (Intramural Care) |
| Language | Dutch |
| Care | In this LC, the assignments are approached from the perspective of care and treatment of a patient in the hospital. |
| Research | Clinical research |
| | |
| --- | --- |
| Name LC | Innovative Healthcare (Innovatieve Gezondheidszorg) |
| Language | Dutch |
| Care | In this LC, the assignments are approached from the perspective of care and treatment of a patient in the hospital. |
| Research | Clinical research |
| | |
| --- | --- |
| Last modified: | 01 June 2021 10.56 a.m. |