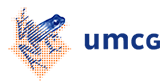 Student Ambassadors Medicine
Welcome to all Prospective Students
Hello everyone!
Our names are Christian Stricker and Jelle Rozendaal. We are both second year Medicine students; Jelle studies in the Learning Community Intramural Care and Christian in the Learning Community Molecular Medicine. Jelle is active in one of the many student associations that Groningen has to offer while Christian is active in the medical study association: M.F.A. Panacea . Panacea is the Medical Faculty Association for medical students and organizes various activities ranging from educational to fun. Besides our study, we both take part in a lot of extra-curricular activities. For example, Jelle works at the UMCG as well as a nursing home, and sports at the ACLO. Christian also works in the UMCG, chairs one of Panacea's many committees (M.A.S.H. – Medical Aid by Student Help) and dances at the TUDC Groningen.
Becoming a doctor has always interested us and that is why we both chose to come to Groningen. Medicine in Groningen has an innovative curriculum and prepares you to be a skilled doctor. The programme consists of mostly small-group classes, and approximately 12 contact hours per week. This means we spend a lot of time on self-study. Because of the small group sessions, we have good contact with our co-students.
Groningen is a beautiful city to be a student; it is small but not tiny. It has about 200.000 citizens, of which approximately one fourth is a student. This means you will always run into people when you are on your way to the CMB (Central Medical Library) and you always have people to hang out with! Groningen is a lively student city and the University of Groningen plays a dominant role in the city. There are activities every day, from cultural (like USVA) to educational or sports (like ACLO).
For us, Groningen has the perfect balance between education and free time. If you become a student in Groningen you will not regret it! Please do not hesitate to contact us in case you have any questions about studying Medicine in Groningen, the application or selection procedure, student-life or extra-curricular activities.
Hope to see you soon at the faculty of Medical Sciences!
Christian and Jelle!
You can reach us by email: studentambassadors.medicine rug.nl or meet us at the Open Day of the University of Groningen!
| | |
| --- | --- |
| Last modified: | 14 April 2022 10.01 a.m. |