Online Bachelor's Week
Online Bachelor's Week
University of Groningen events allow you to learn about the university experience by hearing from current students and staff. At the Online Bachelor's Week you will be able to get an idea of what it is like to study here, explore our programmes, hear about our campuses and student life - all by speaking with our academic staff and students.
The latest Online Bachelor's Week of the University of Groningen lasted from 2 till 6 November 2020. We hope that your questions have been answered and that you have a better view of what the university can offer you for your future education. The first of January 2021 is the day that the registration for the next Online Bachelor's Week in January 2021 starts - New rounds, new chances!
Watch recordings of presentations
Use the button On demand to find the links to the recordings of the Numerus Fixus programmes, the programmes of the Faculty of Behavioural and Social Sciences and the Decentralized Selection Medicine-recording (till 15 January 2021 - deadline application NF-programmes).
Admissions, the International Parents Presentation, Studying at the University of Groningen and Studieren an der Universität Groningen (auf Deutsch) can be watched till 1 January 2021.
Do you want to receive an email when registration for the next Online Bachelor's Week from 25 until 29 January 2021 opens? Please leave your email address!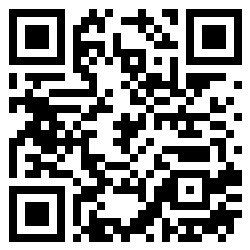 Virtual tour Groningen
To give you an impression of Groningen even when you're not able to visit for real right now we've developed a special experience. In this interactive tour (join the quiz!) two students take you along for some sightseeing around the city.

Download the 'Intractive' app for free from the App Store and Google Play-appstore now and use the QR code or numeric code 88175 to start your experience. Enjoy!
Digital goodie bag
You can check or download flyers from different organisations that play a part in student life.
What to expect:
Find out about programmes in your chosen subject by attending a virtual talk
You'll be able to hear about the programmes in detail as well as have the opportunity to ask questions about subjects you are interested in.
Join one of our live talks by members of staff to learn about the University
There will be live talks on a range of different topics including admissions, student support services, careers, sports and also student life - so come prepared with your questions.
Talk to current students and staff about life at the UG
Get an idea of what it is like to live and study here by speaking with our students and staff.
Themed international student presentations (in German and English) and an international parents presentation will offer the chance to find out about accommodation, binding study advice and general information.
Student life
Learn about student life at the University of Groningen, and find out more about all the exciting opportunities you'll have while studying here.
Blog posts
Read our blog to discover what life at the UG student is like, and to get some great tips about how to make the most of your time here.
Chat to or Mail a Student
Want to talk to someone about what it's like to be a student here? Find out more from one of our current students via email or through our online chat system.
Questions?
If you have questions about this online event or would like more information in general, please contact us at studiekiezers rug.nl.
Upcoming Bachelor's Events
When
Time
Where
25 -29 January 2021
Registration from 1 January 2021 onwards
Several days and time slots

Online Bachelor's Week

12 - 16 April 2021
Registration from 15 March 2021 onwards

Several days and time slots

Online Bachelor's Week

Friday 12 November 2021

Registration from 1 October 2021

10:00-17:00 hrs

Hopefully in Groningen again!
| | |
| --- | --- |
| Last modified: | 03 December 2020 2.50 p.m. |