Online Bachelor's Week
Online Bachelor's Week
Online Bachelor's Week
From Monday 30 January until Friday 3 February 2023 - each day between 2 - 8 pm Dutch time - we will organise an online information week about all our Bachelor's degree programmes. Registration via this site starts on Monday 16 January 2023 at 9 am Dutch time.
For whom?
Have you already looked at the website and brochures but want to know more? Then the Online Bachelor's Week is for you.
If you've previously attended a Bachelor's Open Day on site or an Online Bachelor's Week then the logical next step would be to sign up for a Student for a Day or a webclass. Attending another one will not prove to be beneficial as the information provided mostly stays the same. Please refer to this website for the most up to date information on our degree programmes.
Programme Online Bachelor's Week
The Online Bachelor's Week consists of presentations on all Bachelor's degree programmes and of general presentations, such as 'All about studying at the University of Groningen' and a separate presentation on the admissions procedure. Below you can see on which day(s) and time(s) the presentations will take place.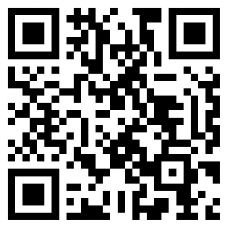 Virtual tour Groningen
Don't know Groningen (so well)? To give you an impression of Groningen, we've developed a special experience. In this interactive tour two students take you along for some sightseeing around the city.

Scan the QR code or click this link for the ultimate Groningen city centre and Zernike Campus experience. Use your mobile phone to get the most out of the experience!
Goodiebag
Together with different parties we've made an informative goodie bag with information on, among others, culture, housing, sports and student organisations. Check out the flyers and feel free to contact those parties that you'd like more information of!
Student life
Learn about student life at the University of Groningen, and find out more about all the exciting opportunities you'll have while studying here.
Blog posts
Read our blog to discover what life as a UG student is like, and to get some great tips about how to make the most of your time here.
Chat to or Mail a Student
Want to talk to someone about what it's like to be a student here? Find out more from one of our current students via email or through our online chat system.
Student counseling
Watch this video about the services of the UG Student Service Centre.
Special needs?
Do you experience barriers due to a functional impairment (disability) or illness? Do you perhaps have a caretaker's role or, sooner or later, you want to combine your studies with top-class sport, entrepreneurship or parenthood? Take a look at our website about studying with special needs.
Questions?
If you have questions about this event or would like more information in general, please contact us at studiekiezers rug.nl.
Upcoming Bachelor's Events
When

Time

Where

Monday 30 January - Friday 3 February 2023
Registration from 16 January 2023

14:00-20:00

Online

Friday 14 April 2023
Registration from 1 April 2023

10:00-17:00

Several venues in Groningen

Friday 10 November 2023
Registration from 16 October 2023

10:00-17:00

Several venues in Groningen
| | |
| --- | --- |
| Last modified: | 19 January 2023 4.22 p.m. |