Bachelor's Open Day
Bachelor's Open Day
Recordings/videos information sessions Bachelor's Open Day 12 November
Of some presentations a video recording is available, recorded during the Bachelor's Open Day on Friday 12 November or recorded separately in a studio. Below you will find the links.
Bachelor's Degree programmes:
General:
Online Bachelor's Week
From 31 January till 4 February 2022 we are organising an Online Bachelor's Week. Registration from 3 January 2022 onwards.
For whom is the Online Bachelor's Week intended?
The online Bachelor's Week is meant for prospective students who to a large extent know what kind of study programme they want to do, and who would like to receive more specific information on one or more programmes.
Programme of the Online Bachelor's Week
You can put together your own schedule, so you determine to a large extent what your week will look like. You can choose from the following programme components:
Presentations on Bachelor's degree programmes
All Bachelor's degree programmes will be presented to the prospective students during the Online Bachelor's Week. You will receive information about the study programme, you can attend trial lectures and speak to teachers and students online.

Presentations for international prospective students
During the Online Bachelor's Week there will be several sessions especially for international prospective students with information on studying in Groningen, applying for accommodation and admission requirements; it is strongly recommended to attend any of these sessions. These sessions are offered in English (All about studying in Groningen) and in German (Alles über Studieren und Leben in Groningen).

General presentations on study-related subjects
During the Online Bachelor's Week there will also be several general presentations on study-related subjects.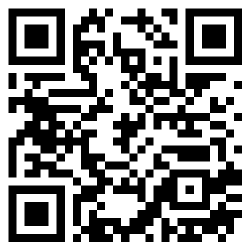 Virtual tours
To give you a taste of the atmosphere of the Groningen city center and the Zernike Campus, we have developed two virtual tours. In these interactive tours two of our students will let you experience the city center and the Zernike Campus. The app for the virtual tours is called Intractive and can be downloaded for free from the App Store and Google Play app store.
You can start the virtual tours by scanning the QR code or by downloading the Intractive app from the App Store or Google Play-appstore and use code 88175. We wish you a lot of fun!
Open with your mobile
If you open the app with your mobile, click this link to go directly to the Zernike experience or click this link to go to both experiences.
Student life
Learn about student life at the University of Groningen, and find out more about all the exciting opportunities you'll have while studying here.
Blog posts
Read our blog to discover what life as a UG student is like, and to get some great tips about how to make the most of your time here.
Chat to or Mail a Student
Want to talk to someone about what it's like to be a student here? Find out more from one of our current students via email or through our online chat system.
Questions?
If you have questions about this event or would like more information in general, please contact us at
studiekiezers rug.nl
.
Upcoming Bachelor's Events
When
Time
Where
31 January - 4 February 2022
Registration from 3 January 2022
10:00-17:00 hrs
Online
Saturday 23 April 2022
Registration from 15 March 2022
10:00-17:00 hrs
Several venues in Groningen
| | |
| --- | --- |
| Last modified: | 03 December 2021 3.30 p.m. |