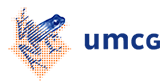 Data en onderwerpen GLMS 2018-2019
Viermaal (of vaker) per studiejaar organiseert het Centrum voor Bewegingswetenschappen de 'Groningen Lectures in Movement Sciences' (GLMS). In deze serie geven onderzoekers uit binnen– en buitenland een lezing over een bewegingswetenschappelijk onderwerp. De voertaal is Engels en de lezingen zijn voor iedereen toegankelijk.
De data voor het academische jaar 2018-2019 zijn:
Date
Time
Location
Lecturer
Title
Abstract
7 november 2018
3.00-4.00 PM
Keuningzaal

Prof. Mark S. Nash, Professor of Neurological Surgery and Physical Medicine and Rehabilitation, University of Miami, School of Medicine, USA.

Cardioendocrine Disease after SCI: Guideline Lifestyle, Non-Lifestyle, and Heuristic Interventions
Abstract
20 november 2018
12.00-1.00 PM
Boeringzaal

Ruud van der Weel, PhD., Msc., Bsc.

Professor of Cognitive Psychology

Department of Psychology, Developmental Neuroscience Laboratory,

Norwegian University of Science & Technology (NTNU) in Trondheim.

Only Three Fingers Write, but the Whole Brain Works: A High-Density EEG Study Showing Advantages of Drawing over Typing for Learning

Abstract
17 januari 2019
3.00-4.00 PM
Keuningzaal

Prof.Dr. Mai Chin A Paw. Dept. of Public and Occupational Health, Amsterdam Public Health Research Institute.

Confusion, contradiction, consternation – Promoting physical activity or reducing sedentary behavior for child health.

Abstract
7 maart 2019
10.00-11.00 AM
Keuningzaal
Prof. Dr. Stephan Swinnen, Motor Control Laboratory, KU Leuven

Age-related differences in brain function and connectivity in relation to motor behavior

Abstract
16 april 2019
4.00-5.00 PM
Keuningzaal

Prof. Vickey Tolfrey, Professor in Applied Disability Sport, Loughborough University, UK.

Sharing best practice between spinal cord injury rehabilitation specialists and applied sports scientists supporting the Paralympic athlete.

Abstract
27 juni 2019
3.00-4.00 PM
Keuningzaal

Dr. Renato de Moraes. Laboratory of Biomechanics and Motor control. School of Physical Education and Sport of Ribeirao Preta. University of Sao Paulo, Brazil.

Control of adaptive locomotion in older adults

coming soon
VOLG OOK DE GLMS FACEBOOKPAGINA EN BLIJF OP DE HOOGTE!
| | |
| --- | --- |
| Laatst gewijzigd: | 10 januari 2019 16:36 |