S.K. (Sonja) Billerbeck, PhD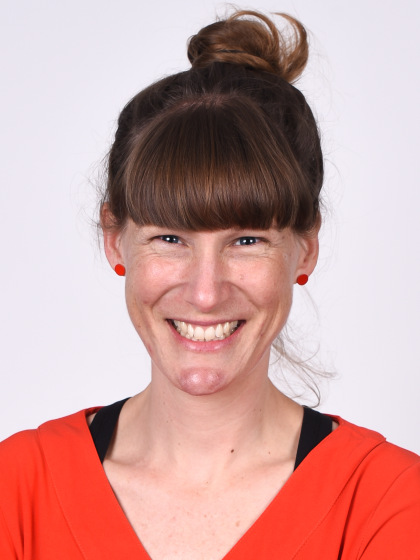 ---
Find out more about the Billerbeck Lab.
We are looking for Master's students that would like to complete a research project (years 2022/2023) in the areas of Synthetic Biology, Protein Engineering, and Antimicrobials. Email Sonja in case of interest!
CV:
Sonja Billerbeck studied Biochemistry and Microbiology at the University of Tübingen, Germany and she completed her Master's thesis (in 2007) at the Department for Protein Evolution at the Max Planck Institute for Developmental Biology studying protein folding mechanisms in archaeal chaperonins (Lab of Andrei Lupas). Being drawn to more applied research while participating in iGEM (the international genetically engineered machine competition), she started her Ph.D. at ETH Zürich in the Department for Biosystems Science and Engineering (Lab of Sven Panke), where she developed enabling technologies for cell-free metabolic engineering (finished in 2013). Her Ph.D. thesis was nominated for the ETH silver medal. Based on funding through a Swiss Mobility Grant and a Simons Junior Fellow Award (given to ten outstanding young researchers to perform three years of independent research at a New York City-based institution), she pursued her postdoctoral research at the Chemistry Department of Columbia University (Lab of Virginia Cornish) focusing on Synthetic Biology applications for baker's yeast. Sonja started her position as a tenure-tracked Assistant Professor in Molecular Microbiology at the University of Groningen in 2019.
In her research, Sonja creates genetically modified microorganisms and cell-free systems as well as engineered and post-translationally modified proteins for applications in basic science, human health, agriculture, and sustainable chemistry. Her overarching goal is to deliver new knowledge, design principles, and technologies, innovative ideas, and proofs-of-concept that generate bio-based solutions for global challenges.
Further, Sonja is dedicated to mentoring young students and exciting them for STEM research. She has been a mentor for iGEM for eight years, she served as a mentor for Columbia's summer program for underrepresented minorities and for Columbia's summer program for high school teachers as well as a she has been a mentor for Swiss Youth in Science.
| | |
| --- | --- |
| Last modified: | 24 July 2022 11.31 a.m. |