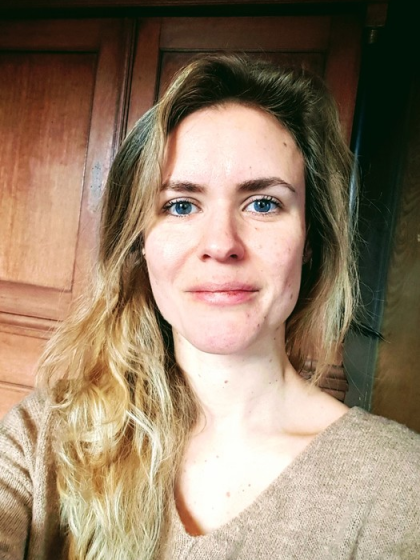 ---
Als gedrags- en neurowetenschapper bij het Interdisciplinair Centrum voor Psychopathologie en Emotieregulatie, doe ik onderzoek naar wat dagelijkse stress en ervaringen voor invloed hebben op de psychische gezondheid en het vermogen om te gaan met narigheid, ook wel veerkracht genoemd. Op dit moment houd ik me bezig met het vinden van nieuwe meetmethoden voor veerkracht met het idee deze uiteindelijk in te kunnen zetten in de klinische praktijk, zodat er gemeten kan worden of iemand op de goede weg is naar duurzaam herstel.
Als senior onderzoeker bij Lentis ben ik betrokken bij onderzoek naar mogelijke methoden op veerkracht te vergroten, zoals leefstijlverandering, met name om depressie te verminderen of te voorkomen. Ook onderzoeken we momenteel de werking van en tevredenheid over een terugvalpreventieprogramma voor depressie, genaamd Steadymood. Dit programma biedt tools voor self-management van depressie, om zo terugval te voorkomen.
Mijn Bachelor heb ik voltooid aan de Vrije Universiteit Amsterdam en mijn Master aan de Rijksuniversiteit Groningen. In 2015 promoveerde ik op onderzoek naar het stresshormoon cortisol dat zich anders lijkt te gedragen bij mensen met een depressie. Ik ben gespecialiseerd in het veelvuldig bemeten van mensen in hun dagelijkse omgeving, met behulp van smartphones, speekselmonsters en lichaamssensoren, om zo een compleet beeld te krijgen van iemands blootstelling aan stress en de psychische en fysieke reactie erop.
| | |
| --- | --- |
| Laatst gewijzigd: | 25 juni 2022 08:19 |