prof. dr. R.J.C. Huntjens
Professor of Experimental Clinical Psychology (Adj), in particular of trauma-related and dissociative disorders.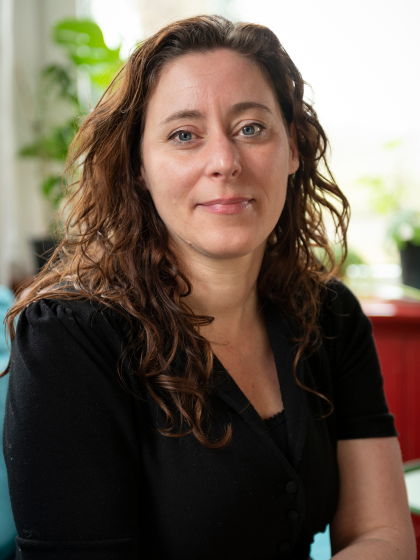 ---
Awards
PUG Award (2004). The PUG (Provinciaal Utrechts Genootschap voor Kunsten en Wetenschappen) Award is awarded once in four years at Utrecht University for the best of all the theses defended in that period in the social and behavioural sciences.
David Caul Award (2003), the International Society for the Study of Dissociation.
The David Caul Memorial Award is awarded yearly for the best published or non-published paper, thesis, or conference abstract written by a resident or trainee in the field of dissociation.
Other activities (selection)
associate editor Journal of Behavioral Therapy and Experimental Psychiatry (2017-2019)
member of the GGZ Zorgstandaard Trauma- en stressorgerelateerde stoornissen, werkgroep complexe PTSS, Netwerk Kwaliteitsontwikkeling (2015 - present).
Co-chair, David Caul Graduate Research Grant committee (International Society for the Study of Trauma and Dissociation (ISST-D; 2012-present).
Board member, Nederlandstalige Vereniging voor Psychotrauma (NtVP; 2014-present).
Member, Landelijke Expertisegroep Bijzondere Zedenzaken (LEBZ, 2013-present); the LEBZ is a national multidisciplinary group of scientists and members of the detective force advising the Public Prosecutor in complex sexual abuse cases.
Senior member of the Dutch-Flemish research school Experimental Psychopathology (EPP; 2006-present).
Deputy for submissions to the Clinical/Intervention Research track (2015, 2016), 31th Annual Meeting of the International Society for Traumatic Stress Studies (ISTSS).
Doctorate: Utrecht University, 26-09-2003
Title of thesis:
Apparent amnesia: Interidentity memory functioning in dissociative identity disorder
Positions
Associate professor, Dept. of Clinical Psychology, University of Groningen
June 2006 - March 2016
Assistant professor, Dept. of Clinical Psychology,
University
of
Groningen
2005-2006
Assistant professor, Dept. of Clinical Psychology, Utrecht University
2003-2005
Post-doctorate researcher, Dept. of Clinical Psychology, Utrecht University
1998-2003
PhD-student, Utrecht University
1996-2002
Lecturer at the Dept. of Methodology and Statistics, Utrecht University
| | |
| --- | --- |
| Last modified: | 13 November 2019 4.24 p.m. |