dr. M.A.G. (Marjolein) van Offenbeek
Associate Professor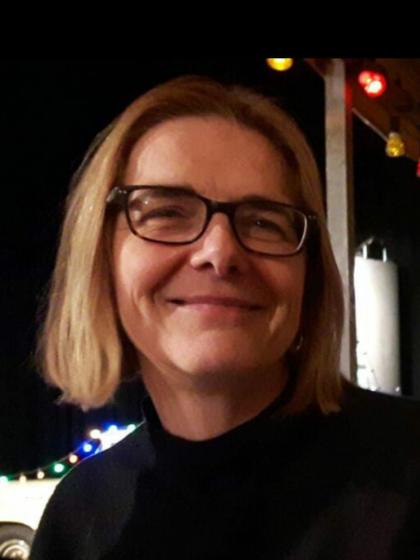 E-mail:
m.a.g.van.offenbeek rug.nl
---
My current position is associate professor at the department Innovation Management & Strategy, of which I was board member from Jan. 2015 – Jan. 2019. Before, I worked as assistant professor at the department Organisation Studies (1993 - 2005) and helped to set up International Business & Management (2005 - 2010). My PhD (1993) I obtained from the Free University of Amsterdam, where I studied work & organisational psychology. In my PhD I developed a social-organisational risk management method for information system development.
In Groningen I started to use this knowledge in the health sector, thereby contributing to the strategic theme Healthy society. Together with prof. J . Wijngaard, I initiated the research center for healthcare management studies.
My current research field is the implementation and integration of healthcare innovations. Within this interdisciplinary field, I focus on the interplay among changing contexts, professional roles and the affordances of new technology. For the management of this complex interplay, process knowledge is needed that builds connections between organisation studies, IS management, and change management. One special interest lies in bringing theoretical notions into the mainly empirical-oriented implementation science. My passion is to complement variable-oriented research with process-oriented research and do so in a way that it builds on practitioners' knowledge and has practical implications.
Articles on my research have appeared in journals such as Social Science & Medicine, Organisation Studies, Implementation Science, Journal of Computer Mediated Communication, Information Systems Journal, International Journal of Operations and Production Management, Communications of the ACM, European Journal of Work and Organizational Psychology, Journal of Strategic Information Systems, and the European Journal of Information Systems. They feature qualitative and quantitative methods.
I am responsible for the MSc BA Health that I implemented in 2018-19 based on a business plan of Expertise Centre Healthwise. I have lectured in Bsc, Msc, Research Master and post-executive courses, and coordinated and designed many of those. I have supervised many drs., Bsc, Msc and PhD theses and coordinated the master thesis trajectory of the Msc BA Change Management and the MSc BA Health. Didactically, I favour case- and challenge-based teaching methods without detracting from helping students in developing a critical, scientific perspective.
| | |
| --- | --- |
| Last modified: | 25 June 2022 2.18 p.m. |