prof. dr. K.J. Roodbergen
Professor of Quantitative Logistics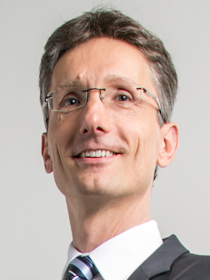 ---
Current courses
Facility Design and Planning (MSc Technology & Operations Management)
Facilities are key elements in the creation of products and services in supply chains. Examples include factories, call centres, warehouses and ports. The aim of this course is to learn how to design such facilities from its physical manifestation to its organisation, aiming at objectives such as efficiency, quality, timeliness and human factors. We focus on topics like facility layout, material flow design, equipment selection, process planning, job assignment, and worker task composition. Both heuristic and algorithmic solution approaches are treated, as well as qualitative aspects.
OR Analysis of Complex systems (MSc Econometrics, Operations Research & Actuarial Studies)
In this course students will learn to find solutions for unstructured problems from practice for which no solution methods are available from literature. During the course students will go through all stages of the design process. First creating a proper mathematical representation of the problem, followed by searching literature for solution approaches for related problems, identifying opportunities, designing solution approaches, implementing the approaches in software, benchmarking of performance, and reporting of results. This course format will bring to light various methods from current Operations Research literature that have not been treated in other courses before. Students will learn the skills to identify promising avenues and instrumental usage of available scientific knowledge for solving problems at hand.
Introduction to Operations Research (BSc Econometrics and Operations Research)
This course introduces and expands on a number of Operations Research techniques that are pivotal in solving many problems that arise in practice, such as supply chain optimization, design of telecommunication networks, factory layout, freight transportation, and work rostering. Applicable methods include Linear and Integer Programming, Network Optimization Models, Dynamic Programming, and heuristics (constructive, local-search and meta-heuristics).
Courses given in the past
Course name

School

Level

# teachers

Class size

Years given

Warehousing

KEDGE, Bordeaux, France

MSc

1

25

2004-2013

Primaire Processen

RSM

BSc 1

2

800

2002-2011

Operations Management

RSM

BSc 1

2

400

2002-2011

Managing uncertainty in supply chains

RSM

MSc

1

45

2007-2010

Operational Excellence

RSM

MSc,

part-time

6

15

2010

Supply Chain Management

RSM

MSc,

part-time

3

15

2006-2009

Logistics

Erasmus School of Accounting & Assurance

CPA
1
15
2008

Tools for Managerial Decision Making

RSM

MSc

2

40

2004-2006

Warehousing

BEM – Bordeaux Management School, Bordeaux, France

MBA

1

20

2001-2003

Introduction to warehousing

Université de Rennes 1

DESS

1

20

2002

Are Warehouses becoming superfluous?

RSM

BSc 3

2

20

2002

Simulation for Logistic Systems

RSM

MSc

1

40

2000-2002
| | |
| --- | --- |
| Last modified: | 30 November 2016 1.09 p.m. |