prof. mr. dr. J.N. (Hanny) Schutte-Veenstra
Hoogleraar Onderneming en Recht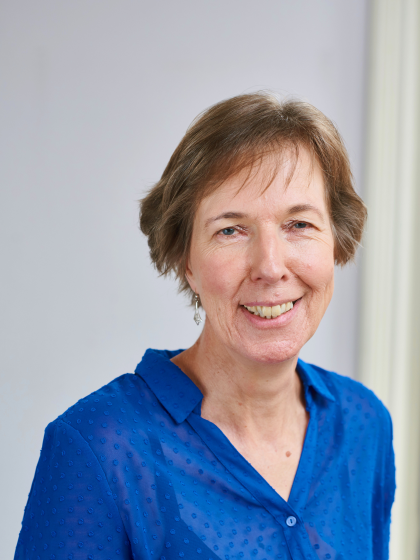 j.n.schutte-veenstra rug.nl
---
Hanny is betrokken bij het masteronderwijs binnen de afstudeerrichting Ondernemingsrecht bij FRG. Zij verzorgt colleges voor de vakken Ondernemingsrecht I en Ondernemingsrecht II. Tevens begeleidt zij studenten bij het schrijven van een masterscriptie op het terrein van het ondernemingsrecht, in het bijzonder over onderwerpen betreffende interne en grensoverschrijdende vormen van herstructurering (fusie, openbaar bod, splitsing, omzetting).
Hanny is tevens betrokken bij het onderwijs van de bacheloropleiding Business Administration (Accountancy & Controlling) bij FEB. Zij verzorgt colleges voor het derdejaarsvak Ondernemingsrecht A&C.
Verder is Hanny betrokken bij de Executive Master of Finance and Control (EMFC) bij FEB. Zij coördineert het vak Corporate Law en verzorgt daarvoor colleges.
| | |
| --- | --- |
| Laatst gewijzigd: | 25 juni 2022 14:20 |