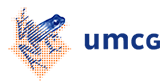 prof. dr. J. Fleer
Talent track professor in Health Psychology, focused on stress management and personal development in (PhD) students
---
Medicine
Course Director semester 3.2
As Course Director and examiner I am responsible for this semester, in which medical students work on their bachelor thesis- and product. This semester also focuses on teaching students leadership skills.
Coordinator line Leadership Development
Within the field of medical sciences, it is nowadays a widely shared view that attention must be paid to the development of leadership skills within medical education, so that the physician of the future has the right knowledge and skills to sustain himself in the complex medical world and to contribute to (changes in) care - the doctor as a change agent. The aim of the line leadership development is to establish a leadership education that runs from BA1 to M3, in which the preconditions are set for the student to be able to fulfill this role - the self-aware change agent - in the future.
As coordinator I am responsible for the development and implementation of this educational line.
Faculty of Medical Sciences
Head of the faculty-wide expertise center SCOPE, focused on personal and professional development
In 2018 I have been awarded with 'innovatiegelden' to set up a faculty-wide expertise center, named SCOPE, that focuses on the development and implementation of education aimed at personal and professional development for bachelor and master students of medicine, dentistry or human movement sciences. Within SCOPE we develop educational modules focused on personal development, stress management, leadership development. Werespond to the needs of the various programs by developing (and providing) education on request.
As head I am responsible for the development and implementation of the teaching activities of SCOPE.
University broad
Coordinator interfaculty minor 'More Healthy Years: Current Challenges in Public Health'
Our health is largely determined by the conditions under which we live, for instance consider the impact of our living situation on how we eat - (un) healthy food, overfeeding, salt use, or we smoke and how much we move. Due to the large differences in lifestyle between individuals and communities, there are major health differences between people. As a society we aim for more healthy life years for more people. Such an ambition will not be achieved by investing primarily in curative healthcare. A more prevention-oriented Public Health approach is desirable. The Public Health discipline focuses on preventing disease, extending life expectancy and promoting public health through collective measures. The importance of a prevention-oriented approach to complex Public Health issues is increasingly being recognized, also within the University of Groningen (UoG). Healthy aging is one of the main focus areas of the UoG and the UMCG and the topic clearly lives among faculties and students. Various faculties have already organized education in which Public Health issues are highlighted from their own field. However, characteristic of Public Health issues is that they are complex issues that you can not solve from a single discipline, but require knowledge from multiple disciplines. We bring this knowledge together within the AJSPH. We would like to share this knowledge with the UoG students, so that they gain insight into the Public Health challenges we face as a society, but also to make them aware of the need for a multidisciplinary approach to solving such issues and to to provide them with methods to solve complex problems.
As a coordinator, I am responsible for this minor.
| | |
| --- | --- |
| Last modified: | 21 September 2020 5.54 p.m. |