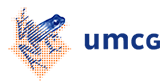 prof. dr. F.J. van Spronsen
pediatrician Inherited Metabolic Diseases

---
Francjan J. van Spronsen is a pediatrician Metabolic Diseases at Beatrix Hospital, University Medical Centre of Groningen (UMCG), with a long-standing research interest in the effects of abnormal amino acid concentrations for body and brain, especially in phenylketonuria (PKU) and Tyrosinemia type I.
He studied medicine in Groningen, after which he did a PhD study on PKU, and at the same time became interested in Tyrosinemia type I. He defended his PhD thesis in 1996 and completed his specialization as a general pediatrician in 1997. Afterwards he received his training for metabolic diseases. Since 2001 he has joined the metabolic team as pediatrician metabolic diseases. In March 2013, he was appointed full professor in pediatrics with special interest in defects in amino acid metabolism and some months later became in charge of the Division of Metabolic Diseases in the children's hospital of the university medical centre in Groningen. He currently treats patients with metabolic diseases from birth into adulthood.
His research focus is on the causes and consequences of defects in amino acid metabolism and the relationships between metabolic control, metabolic pathways and neurocognitive outcomes, and the improvement of these abnormalities, resulting in some 100 articles on PKU and Tyrosinemia type I only.
At a national level, he chairs the Advisory Committee on Neonatal Screening with respect to inherited metabolic diseases, and is a member of the Dutch Committee on Neonatal Screening. At an international level, he chairs the Scientific Advisory Board of the European Society of PKU and Allied Disorders, and is a member of various European and international advisory boards and working groups for various defects in amino acid metabolism. He is leading a group of some 17 colleagues writing the European guidelines for PKU.
| | |
| --- | --- |
| Last modified: | 25 May 2016 2.02 p.m. |