dr. E.F. (Eric) Rietzschel
Assistant professor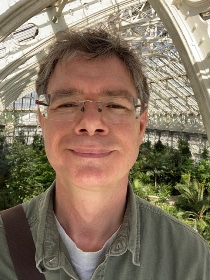 ---
I studied Psychology at the University of Amsterdam. After graduating in Psychonomics, I started on a Ph.D. project at the department of Work and Organizational Psychology at the same university, under the supervision of Bernard Nijstad, Wolfgang Stroebe, and Carsten de Dreu. The project concerned group and individual creativity, a topic I still study.
After receiving my Ph.D. in 2005, I became Assistant Professor at the University of Groningen (department of Social and Organizational Psychology), and that's my position to this day. Here, my research focuses on creativity and innovation, on motivation and performance, and on team climate.
These days, I am especially interested in new approaches to the topic of creativity and innovation. For example, is creativity more than the ability to come up with ideas (I think it is), is our view on creative individuals free from biases and stereotypes (I think it isn't), aren't there some downsides to creativity and innovations (I think there are), and are we operationalizing creative performance in the best possible way (I don't think so)? These and similar questions are not only fun to think about, but they may also help move the field forward.
| | |
| --- | --- |
| Last modified: | 30 June 2022 5.38 p.m. |