prof. dr. D.R. Veenstra
Professor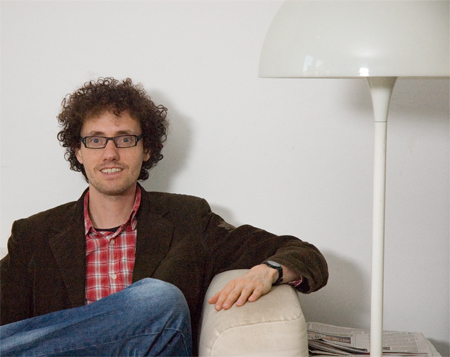 ---
Personal details
Male/female: Male
Date and place of birth: 16-10-1969, Groningen
Nationality: Dutch
URLs
Education
1999 PhD, Sociology, University of Groningen.
Dissertation about achievement and progress of pupils in secondary education (see the summary)
1994 Masters, Educational Science & Educational Philosophy, University of Groningen (cum laude)
Current position
2013 – now Full Professor, Sociology, University of Groningen
Previous positions
2011 – 2013 Professor (adjunct-hoogleraar), Sociology, University of Groningen
2008 – 2010 Associate Professor, Sociology, University of Groningen
2005 – 2007 Assistant Professor, Sociology, University of Groningen
2000 – 2004 Post-doc TRAILS (fixed-term, 0.5 fte) and Data Manager TRAILS (fixed-term, 0.5 fte), Social Psychiatry, University Medical Center Groningen
Management positions (current)
2014 – now Scientific Director Research School ICS, Interuniversity Center for Social Science Theory and Methodology (University of Groningen / Radboud University Nijmegen / Utrecht University)
2014 – now Director of Research, Department of Sociology, University of Groningen
2009 – now Member, Management Team TRAILS
2009 – now Coordinator, MA program Criminality and Security, Department of Sociology, University of Groningen
2005 – now Coordinator, Research Line Social Development of Adolescents, Department of Sociology, University of Groningen
2005 – now Organizer, Sociology Colloquium, University of Groningen
Grants and Awards

2015 NWO Vici Grant. PI, € 1.5M

2015 NRO OPRO. Project number: 405-15-780-001. Co-PI, € 890k

2014 NWO MaGW Veranderingsstudies. Project number 481-11-001. PI, € 245k

2014 Porticus / Zonnige Jeugd. Co-PI, € 107k

2014 NWO Investment Medium: SNARE Project number 480-13-005. Co-PI, € 240k

2013 NWO Research Talent Program. Project number 406-12-022. Co-PI, € 169k

2013 NWO Research Talent Program. Project number 406-13-017. PI, € 169k

2013 NWO PROO. Project number 411-12-027. PI, € 717k

2011 European Collaborative Research Project. Co-PI, € 287k

2011 NWO MaGW Veranderingsstudies. Project number 481-08-013. PI, € 245k

2010 Ministry of Education (Onderwijs Bewijs Actieprogramma II). PI, € 994k

2010 NWO Youth & Family Program. Project number 431-09-027. Co-PI, € 441k

2009 Ministry of Justice (WODC). Co-PI, € 70k

2008 NWO Toptalent Program. Project number: 021-002-022. PI, € 180k

2004 NWO The ties that families bind Program. Project nr: 457-03-018. PI, € 163k

2002 NWO Investment Medium. Project number: GB-MAGW 480-01-006. Co-PI, € 220k

2001 Ministry of Justice (WODC). Co-PI, € 55k
International visits
2013 Presentation at RAND Los Angeles, USA, titled "Focus on the group! A social network perspective on bullying."
2011 Nuffield Sociology Seminar Lecture at University of Oxford, UK, titled "The important role of teachers in bullying interventions: The KiVa program."
2011 Presentation at University of Vermont, USA, titled "SIENA Models for Network and Behavior Dynamics: Innovative Designs and Analyses to Examine Selection and Influence Processes."
2007 – 2011 Visiting Professor for five years at the University of Turku, Finland in the group of Christina Salmivalli. Co-supervision of three PhD students and one postdoc.
Conference Organisation (recent)
2013 Member, Research and Development Team TEDXGroningen.
2012 Organizer (together with Christina Salmivalli), SRA Peer Preconference: whole-day program with four keynotes and six workshops, Vancouver, Canada.
2012 Member, Scientific Organization Committee Negative Ties and Social Networks Conference (3 days), Budapest, Hungary.
2012 Symposium organiser, SIENA Models for Negative Relationships and Behavior Dynamics. Vancouver, Canada: Society for Research on Adolescence.
Invited lectures (recent)
2015 SRCD conversation roundtable on Defining and Measuring Bullying (with Anthony Volk, Shelley Hymel, Wendy Craig, Dorothy Espelage).
2015 SRCD Symposium on Peer Processes and School Adjustment: Examining Classroom Variations and Contextual Factors (with Huiyoung Shin, Dawn DeLay, and Handrea Logis).
2014 SRA Symposium on Genes and Peers: How Genes Modify the Effects of Peer Victimization and Peer Behavior on Adjustment (with Sylvie Mrug, Edward D. Barker, Elisa Trucco).
2014 The ins and outs of publishing. A conversation with the editors. Austin, TX: Society for Research on Adolescence (with Manfred H. M. Van Dulmen, Jacquelynne Eccles, Todd Little, Charles E. Irwin, Roger J. Levesque).
2014 Meet the scientist lunch. Austin, TX: Society for Research on Adolescence.
2014 Group dynamics. Austin, TX: SRA Preconference on Peer Relations (breakout session with Scott D. Gest).
2013 KiVa in the Netherlands: Design, implementation and selected findings. Seattle, WA: Society for Research in Child Development (symposium on Intervening in School Bullying: The Critical Role of Context).
2013 Advances in Social Networks Research Methods. Seattle, WA: SRCD Preconference on Peer Relations (breakout session with Scott D. Gest & Jenna Watling Neal).
2012 Workshop at SRCD Themed Meeting on Developmental Methodology (Tampa, FL, 2012) entitled Network and behavior dynamics: An introduction in SIENA and its applications.
2011 Happy 2 School – Peers and School. Helsinki, Finland (organized by the Helsinki Collegium for Advanced Studies at the University of Helsinki).
Editorial Board Membership
Peer Review (journals)
Aggressive Behavior; American Educational Research Journal; American Sociological Review; Child Development; Criminology; Developmental Review; Educational Research and Evaluation; European Child & Adolescent Psychiatry; International Journal of Behavioral Development; Journal of Abnormal Child Psychology; Journal of Adolescence; Journal of Clinical Child and Adolescent Psychology; Journal of Early Adolescence; Journal of Psychosomatic Research; Merrill-Palmer Quarterly; Netherlands Journal of Psychology; Netherlands' Journal of Social Sciences; Pedagogische Studiën; Physiology & Behavior; Psychological Medicine; Psychology of Violence; School Effectiveness and School Improvement; Sex Roles; Sociology of Education; Social Development; Social Forces; Social Networks; Tijdschrift voor Criminologie; Tijdschrift voor Gezondheidswetenschappen; Tijdschrift voor Veiligheid.

Grant Committee membership
2014 NWO VENI MaGW
2014 NWO Research Talent Program MaGW
Grant reviews
NWO Open Competitie;
NWO Programmaraad Onderwijsonderzoek;
NWO Vernieuwingsimpuls (VENI, VIDI, VICI);
ZonMW – Zorg voor Jeugd;
Portuguese Foundation for Science and Technology;
Research Foundation Flanders – FWO
Professional membership
2012 – now INSNA: International Network for Social Network Analysis
2010 – now Society for Research on Adolescence
2001 – now Research School ICS, Interuniversity Center for Social Science Theory and Methodology
1999 – now Nederlandse Sociologische Vereniging
Publications (refereed)
Veenstra has published some 140 refereed articles and book chapters.
Top 10% international (refereed) journals (44)
Top 30% international (refereed) journals (28)
Other international (refereed) journals (19)
National (refereed) journals (16)
Books or contributions to books – International (16)
Books or contributions to books - National (17)
Other Publications
Consultancy reports (4)
Professional publications (8)
Book reviews (6)
Outreach (10)
Impact
Citation Report (March 13, 2015) Web of Science Google Scholar
Total citations: 1754 3594 (Jan. 2016: 4337)
h-index: 24 34 (Jan. 2016: 38)
Most cited paper: 193.414 (Jan. 2016: 458 x)
Citations in 2014: 365.804 (Citations in 2015: 743)
Popularization/Outreach
Veenstra's research on bullying and the role of social networks in bullying have resulted in wide media exposure.
1 International
Åbo Underrättelser (Finland);
Live Science (USA);
MagisNet (Spain);
New York Times (USA);
Prevention Action (USA);
Telegraph (UK);
WebMD (USA).
2 Dutch and Flemisch newspapers
Algemeen Dagblad;
Het Belang van Limburg;
BN/De Stem; DAG;
Dagblad van het Noorden;
Friesch Dagblad;
Groninger Gezinsbode;
Het Laatste Nieuws;
Leeuwarder Courant;
Metro;
De Morgen;
Nederlands Dagblad;
NRC Handelsblad;
NRC Next;
Het Parool;
De Pers;
Spits;
Staatscourant;
De Standaard;
Telegraaf;
Trouw;
de Volkskrant.
3 Magazines
7Days;
Binnenlands Bestuur;
Broerstraat 5;
Didaktief;
De Groene Amsterdammer;
J/M;
G – vakblad over gezondheid en maatschappij;
Het Onderwijsblad;
Jeugdjournaal Magazine;
Kek Mama; Kinderopvang;
Margriet;
MR Magazine;
Onderwijsinnovatie;
PSY;
Schooljournaal;
Triakel;
Universiteitskrant;
Van twaalf tot achttien;
Viva;
VO Magazine.
4 Radio
100% NL,
BNR Newsradio;
Omrop Fryslân;
Oog Radio;
Q Music;
Radio 1 (Dit is de Dag; Eén op één; De Gids FM; Goedemorgen Nederland; NOS Radio 1 Journaal; Pavlov);
Radio 2 (Remco ruimt op);
Radio 5 (Radar; Teleac – Faros; Teleac – Hoe? Zo!;
Ikon – De Andere Wereld);
Radio Drenthe;
Radio Noord;
Wilde Haren.
5 Television
| | |
| --- | --- |
| Last modified: | 13 June 2019 11.56 a.m. |