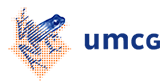 C. (Christian) Hammer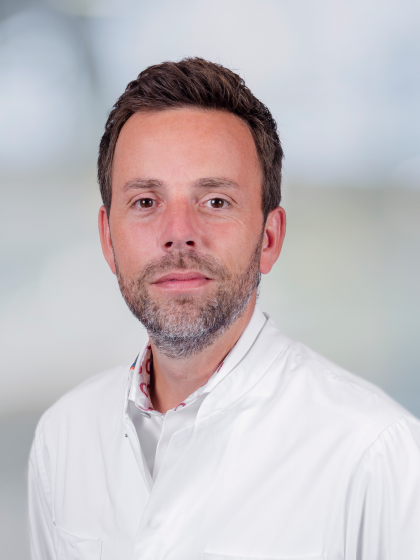 ---
2004 – 2006
Master Medicine, University of Groningen, NL
1999 - 2004
Bachelor Medicine, University of Groningen, NL
1998 - 1999
VWO (pre-university education), Deltion College, Zwolle, NL
1992 - 1998
VWO (pre-university education), Carolus Clusius College, Zwolle, NL
2015 – to date
Radiation-oncologist, department Radiotherapy, University Medical Centre Groningen, NL
2009 – 2015
Internship, department Radiotherapy, , University Medical Centre Groningen, NL
2006 – 2009
IVF doctor, department Gynecology, University Medical Centre Groningen, NL
Radiation-induced fibrosis in the boost area after three-dimensional conformal radiotherapy with a simultaneous integrated boost technique for early-stage breat cancer: A multivariable prediction model. Hammer, C., Maduro, J.H., Bantema-Joppe, E.J. et al. Jan 2017; Radiotherapy and Oncology, 122, 1, p.45-49.
Effectiveness of indometacin to prevent ovulation in modified natural-cylce IVF: A randomized controlled trial. Rijken-Zijlstra. T.M., Haadsma. M.L., Hammer. C. et al. Sep 2013; Reproductive Biomedicine Online, 27, 3, p.297-304.
2019 3rd Internation Symposium on Proton Therapy, Madrid, Spain
Proton therapy in Head and Neck Tumors
2019 Summer School Oncology, Vienna, Austria
Presentation: Radiotherapy of prostate cancer
Presentation: Proton therapy
2019 16th International Congress for Medical Students and Young Docters, Iasi, Romenia
Presentation: Protons - The Newest Soldiers in the Battle against Cancer
2018 4th Belgian Hadron Therapy Consortium Leuven, Belgium
Presentation: The Model Based Approach
2018 PTCOG, Cincinnati, US
Presentation: Selection criteria for particle therapy
2017 PTCOG, Tokyo, Japan
Presentation: Selection criteria for particle therapy.
2017 National commitee of Physics, Groningen, The Netherlands
Presentation: Introduction of proton therapy in The Netherlands.
2016 Seminar Skandion Clinic Uppsala, Sweden
Presentation: Model-based approach for patient selection for proton therapy.
2015 3rd ESTRO forum, Barcelona
Presentation: Prognostic factors for fibrosis after radiotherapy with an integrated boost for the treatment of breast carcinoma.
2008 24th Annual Meeting of the European Society for Human Reproduction and Embryology, Barcelona
Presentation: The effectiveness of indomethacin to prevent ovulation in modified natural cycle IVF, a randomised controlled trial.
2008 The Second World Congres of the International Society for Mild Approaches in Assisted Reproduction, Londen
Presentation: IVF-lite: Modified natural cycle IVF/ICSI as standard care.
2007 Meeting National Association for Fertility , Amsterdam
Presentation: IVF in the modified natural cycle, an alternative for hyperstimulation?
| | |
| --- | --- |
| Laatst gewijzigd: | 25 juni 2022 08:56 |