prof. dr. ir. C. (Chris) Smit
Professor in Experimental Conservation Ecology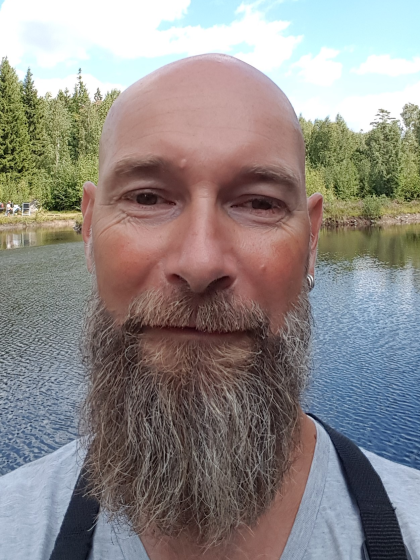 ---
Involved in the following BSc & MSc courses (Ecology and Evolution):
- BSc: Ecological Interactions
- BSc: Research Skills Ecology & Evolution (former Flora & Fauna course) (coordinator)
- BSc: Research Course Community Ecology
- MSc: Conservation Ecology Practices (coordinator)
Titles of finished and ongoing MSc research projects (Ecology and Evolution). Please contact me (c.smit@rug.nl) when interested in these or related themes for your MSc project:

- Walter di Nicola: "Human-mediated" impact of ungulates on the carbon stocks of the Veluwe forest (Gelderland, The Netherlands) " Nov 2022
- Jagua Lamfers: "Home range analysis through domestic cat roaming behavior on Schiermonnikoog and public perception on domestic cats" Nov 2022
- Hilbert de Groot: "Estimating the abundance and predicting distribution of feral cats Schiermonnikoog" Sept 2022
- Pieter Otte: "Seasonal camouflage mismatch in winter habitat in relation to predation rates" Jul 2022
- Marije Jousma: "Fine-scale distribution of the bioturbating amphipod Orchestia gammarellus in a patchy cattle-grazed salt marsh " Jan 2022
- Jurre Terpstra: "The effects of water availability on growth of B.hybridum facilitated and unfacilitated subpopulations", Oct 2021
- Patrick Baan: "Variability in morphology of plants and seed characteristics of Acacia caven between populations from Chile and Argentina, Oct 2021
- Annemarie van Olst: "Recreation influences deer behavior and browsing more than returning wolves; A field study at the Veluwe, the Netherlands", Oct 2021
- James Skinkis: "The effect of mycorrhizal fungi and soil pH on the performance of common juniper, Juniperus communis". June 2021.
- Heleen Jansen: "How 'patches of fear' affect red deer and wild boar behaviour; a spatial analysis", Jan 2021
- Tirza Moerman: "The interplay between grazing and elevation affected soil fauna abundance in Lauwersmeer" March 2021
- Josefien Tankink: "The influence of variation in human disturbance on antipredator behaviour in ungulates". March 2021.
- Krissie van den Heuvel: "Impacts of wolves and humans on ungulates at the Veluwe". July 2021.
- Jagua Lamfers: "Domestic cats at Schiermonnikoog". March 2020
- Denise Roffel SBP internship, Invasieve exoten in Noord-Nederlandse moerassystemen: beheer, beleid en bestrijding. July 2020
- Maaike van Bodegom SBP internship, water holding capacity and peat building in the Onlanden. Oct 2020
- Bernhard Budin: "Juniper fitness and Aluminum toxicity" May 2020
- Esther van Swankhuizen: "Behavioural responses of deer to tree logs in a human dominated area" April 2020
- Joe Churchill: "What makes an ecosystem tick? How two invertebrates respond to altered ungulate behavior through human disturbance in the landscape of fear ticks and fear" Jan 2020
- Jelle Wichers: "Geese behaviour towards human disturbance in Svalbard" July 2019 (with Maarten Loonen)
- Frank Luijckx: "Behavioural response of deer to human disturbance at the Veluwe" July 2019
- Evert Lambers: "Impacts of human disturbance and hunting on deer behaviour and browsing at Veluwe". April 2018.
- Sterre Koops: "Towards more Ecology at the Zernike complex". Dec 2018
- Sanne Moedt: "Effects of geese on high arctic ponds". July 2018 (with Maarten Loonen)
- Annabet Galema: "Evaluatie N2000 beheerplan Groote Wielen." July 2018.
- Christina Lijclama a Nije: "Making a new house feel like home: Optimal foraging movements and behaviour in introduced African ungulates". May 2017 (ongoing, with Frank Langenvelde, WUR).
- Sanne Moedt: "Effects of geese on high arctic ponds". April 2017 (ongoing, with Maarten Loonen)
- Jelle Wichers: "The impact of wolves on meso-predator activity in the Białowieza Primeval forest". March 2017 (ongoing)
- Koen Brouwer: "Fear of humans? Effect of human disturbance on tree regeneration". Feb 2017 (ongoing)-
- Maarten Doornkamp: "Water soldier (Stratiotes aloides) as morphology as indicator for success of the green hawker (Aeshna viridis)". April 2017 (with Christophe Brochard).
- Sanne Moedt: "Food availability for breeding birds (Meadow Pipits) on a high salt marsh with different grazing treatments". March 2017.
- Marjanne Havinga: "How do Dutch deer react to predator cues?". Feb 2017
- Jesse Jorna: "Summer abundance of arctic arthropods; relations to environmental and vegetation changes". Nov 2016 (with Maarten Loonen).
- Erik van Haeringen: "Long-term impacts of geese and hare grazing on vegetation dynamics along successional salt marsh gradient". Dec 2016.
- Wypkelien van Guldener, July 2016. "Effects of different grazing regimes on voles in the salt marshes of Noard- Fryslân Bûtendyks".
- Charis Döring, Jan 2016 (University Hamburg/ RUG). "Impact of the mound building common yellow ant Lasius flavus on vegetation diversity, plant composition and soil conditions in salt marshes".
- Jildou Schotanus, Oct 2015. "Ecology of fear in closed canopy forest in Bialowieza National Park, Poland".
- Mark Eerkens, Aug 2015. "Facilitation as driver of evolutionary adaptation under increased environmental stress".
- Martijn van der Ende, Jan 2015 (VU/RUG). "Behaviour, habitat use and prey preference of feral cats during the breeding season of ground nesting birds on Schiermonnikoog".
- Kasper Eising, Dec 2014. "The effects of drought and grazing pressure on the physiology and morphology of the protégé species Anthyllis cytisoides in SE Spain".
- Aron te Winkel, Dec 2014. "Plant-plant interaction and local adaptation in a grazed salt marsh".
- Nieck Kromkamp, July 2014. "Recruitment limitation of Juniper in Drenthe".
| | |
| --- | --- |
| Last modified: | 28 February 2023 12.50 p.m. |