prof. mr. dr. C.M.D.S. (Charlotte) Pavillon
Hoogleraar privaatrecht, i.h.b. consumentenrecht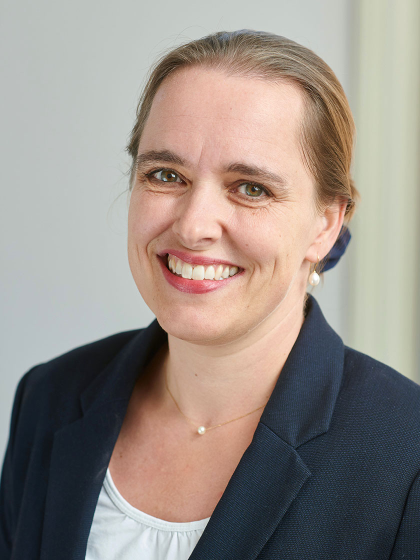 ---
"Wie zijn billen brandt, moet op de blaren zitten. Houden sancties in het consumentenrecht bedrijven op het rechte pad?" - Zo luidt de titel van het onderzoeksvoorstel van Charlotte Pavillon waarvoor zij een subsidie ter hoogte van 18.220 toegekend heeft gekregen van de Gratama-Stichting.
Misleidende reclames, agressieve incassopraktijken, onredelijke garantieregelingen die het recht op vervanging op reparatie van de consument inperken: Bedrijven die zich schuldig maken aan deze oneerlijke handelspraktijken of contractsvoorwaarden hangen sancties boven het hoofd. Die sancties zijn ofwel bestuursrechtelijk ofwel privaatrechtelijk van aard. Welke sanctie wordt opgelegd, is afhankelijk van wie tegen de overtreding optreedt: de ACM (bestuursrecht) of de consument zelf, als individu of als collectief (privaatrecht). Van strafrechtelijke sancties is in het Nederlands consumentenrecht geen sprake.
De regels die bescherming bieden tegen oneerlijke praktijken en voorwaarden zijn van Europese afkomst. Hoewel het aan de lidstaten is om (nationale) sancties op oneerlijke praktijken en voorwaarden te ontwerpen, wordt vanuit de EU een drietal randvoorwaarden gesteld. Zo moeten sancties voldoende effectief zijn en een einde maken aan de overtreding. Daarnaast moeten sancties afschrikwekkend zijn en nieuwe overtredingen voorkomen. Tot slot moeten sancties evenredig zijn: zij mogen niet verdergaan dan nodig, gelet op hun effectieve en preventieve werking.
In haar onderzoek zal Pavillon nagaan of de in Nederland geldende sancties op oneerlijke handelspraktijken en contractsvoorwaarden aan genoemde eisen voldoen.
"Bespoke, made-to-measure or ready-to-wear? The adaptability of private law in dealing with mass claims."
The increase of mass claims and correlated need for collective justice raise many procedural, representational and distributional issues. The so-called massification of private law is often viewed upon in terms of effectiveness. From the shift to mass civil justice also arises an underlying, more fundamental question in how far (national) substantive private law lends itself to massification. This project chooses a doctrinal approach that explores to what extent private rules and norms, which are strongly geared towards the individual, adapt to a (more) collective application.
| | |
| --- | --- |
| Laatst gewijzigd: | 25 juni 2022 12:55 |