dr. B.F. (Bertus) Jeronimus
Assistant professor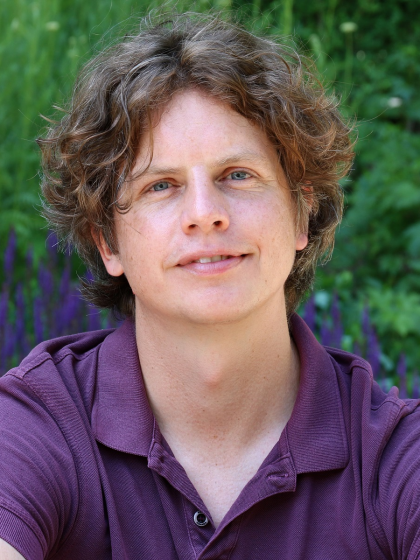 ---
Below an overview of projects in which I'm currently involved:
The Stress-In-Action gravitation consortium studies how daily stress can be measured reliably and how stress influences health. Individual variation in stress and personalized interventions have our special interest.
My Veni study titled Lessons to be learned from happy neurotics was focused on happy people who report high neuroticism scores. In this project we developed the social network tool GENTLE, among others.
De HowNutsAreTheDutch study (HoeGekIsNL) aims to create an empirically based representation of mental strengths and vulnerabilities, accounting for dimensionality and heterogeneity, interactivity between symptoms and strengths, and intra-individual variability.
The Every-Child-Is-Different (Ieder-Kind-Is-Anders) study aims to assess strengths and vulnerabilities in children. What are the ingredients for well-being in youth? And how do parents think about this?
The PsyCorona study taps into thoughts, feelings and behaviors in the context of the Coronavirus (SARS-CoV-2) disease (Covid-2019) pandemic. Which citizens adhere to the public health measures? And who does not adhere and why? The PsyCorona study is a collaboration between 100 scientists with >60.000 participants from 115 countries around the world (5 continents).
Cohort studies I use
The TRAILS (TRacking Adolescents' Individual Lives Survey) is an ongoing, multidisciplinary research on the psychological, social and physical development of adolescents and young adults.
De Netherlands Study of Depression and Anxiety (NESDA) is designed to investigate the course of depression and anxiety disorders over the lifespan.
The Lifelines Cohort study of the population of the North of the Netherlands.
Completed projects
De NEMESIS-2 diary study is a longitudinal experience sampling project that was part of the 4th wave of the NEMESIS-2 project.
The Leefplezier project aims to create a self-management tool that helps elderly Dutch inhabitants (55+) to increase their subjective well-being and scientists to study ingrediënts for subjective well-being in the dynamics of daily life.
| | |
| --- | --- |
| Last modified: | 15 December 2022 3.42 p.m. |