prof. mr. dr. B.C.A. (Brigit) Toebes
Professor, Health Law in a Global Context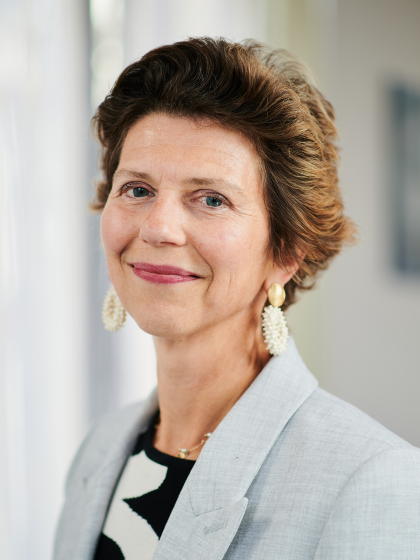 ---
Research
Postal address:
United Kingdom
Research interests
My research focuses on how international legal standard-setting instruments play a role in the protection of health. 'International health law' is not a well-developed branch of international law. The health-related standards are very fragmented and they lack adequate implementation by all the stakeholders in the health field. Moreover these standards insufficiently emphasise equitable access and distribution of health services, and the creation of overall fairness in health.
International law is potentially a powerful and essential weapon in strengthening health prevention and control. As the recent ebola crisis has demonstrated, health problems increasingly transcend borders. However, ebola and other infectious diseases are not the only health problems the world is facing today. We are witnessing a change in disease patterns, some of which are lifestyle-related; increasing health inequalities within and between nations; as well as the detrimental health effects of environmental degradation, climate change, urbanization and internal conflicts. Powerful actors such as the pharmaceutical industry but also the tobacco, food and beverage industries now structurally operate on a global level. All this is affecting the health and wellbeing of individuals worldwide, and especially those who are marginalized and disadvantaged. A stronger recognition of international health law is necessary to address these challenges in the health field.
Based on my 20 years of experience advancing human rights standards for the health field, my overall research goal is to lay out the theoretical and practical fundament for international health law. As such, my research is aimed at creating a better understanding of the nature and scope of international health law, and of how this field can be best employed to address global health injustices.
To address these matters, I engage in the following research activities:
-      mapping of the field of international health law, identification of the relevant standards, identification of the normative gaps in these standards, as well as the gaps in their implementation;
-      analysis of how the 'right to health' as an international human rights norm can bring coherence to these standards;
-      specific focus on tobacco control regulation, and on regulation addressing the global increase in non-communicable diseases more generally (NCDs or chronic diseases);
-      engagement in an international debate about possible new standards, including a  'Framework Convention on Global Health' and a 'Global Convention on Healthy Diets';
-      analysis of domestic legislation in light of the international standards.
To facilitate these research goals, in January 2015 I have set up a Research Centre called 'Global Health Law Groningen' which brings together staff members from the Faculty of Law and which establishes a connection with UMCG (via Professor Hans Hogerzeil). Five PhD students participate in this Centre (three from Law and two from Medicine). We organise seminars on an ongoing basis and our team is very active on social media (see our Linkedin group and  blog). An LLM course 'International health law' is running for the first time during the academic year of 2015/2016. In July 2016, we organize a summer school on NCDs & the Law. Furthermore, I am Co-Chair of the Global Health Law Committee of the International Law Association and Member of the Board of the Dutch Society for Health Law.
Press / Media
12/04/2019

1 media contribution

Press/Media: Expert Comment › Popular

Brigit Toebes & Jos Dute

12/04/2019

1 media contribution

Press/Media: Expert Comment › Academic

11/04/2019

1 media contribution

Press/Media: Public Engagement Activities › Professional
Activities
Brigit Toebes (Organiser), Viola Angelini (Organiser), Scott Burris (Invited speaker), Susanne Täuber (Invited speaker), Fons van der Lucht (Invited speaker)

Activity: Participating in or organising an event › Organising an event › Academic

Brigit Toebes (Contributor)

Activity: Participating in or organising an event › Participation in conference › Academic

Brigit Toebes (Invited speaker)

Activity: Participating in or organising an event › Organising an event › Professional
Prizes
Brigit Toebes (Recipient), 1-Aug-2008

Prize: Honorary degree › Academic
ID: 434732