prof. mr. dr. B.C.A. Toebes
Professor, Health Law in a Global Context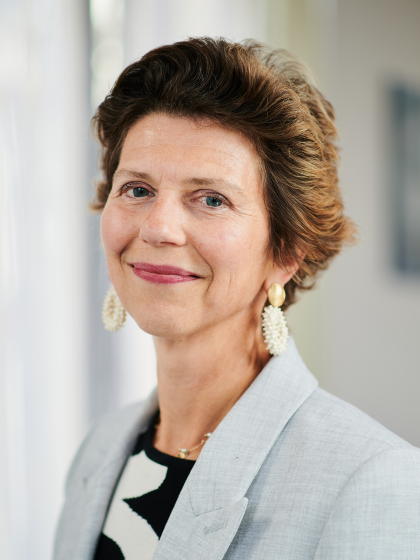 ---
Recent projects
Inaugural lecture (English)
Netherlands Ministry of Social Affairs, member of the committee on compulsory vaccination for childcare, December 2018-May 2019.
NWO, travel grant for Prof Scot Burris (Temple University, US): 'developing the justice pillar of the Aletta Jacobs School of Public Health', visit to Groningen from May -July 2019.
Research Handbook on Global Health Law - Edward Elgar Publishing, as co-editor together with Prof Gian Luca Burci, Graduate Institute Geneva, 2018, see here.
UN Special Rapporteur on the Right to Health (SRRH): April-July 2017: advising the SRRH on health sector corruption and the right to health. Report available here.
Postdoc projects
2019-2021 - Eur 360.000 from Netherlands Lung Foundation for multidisciplinary research project into novel smoke free zones.
2016-2019- Eur 300.000 from Dutch Cancer Society (KWF) for project entitled 'The rights of children to a tobacco-free environment: a proposal for a collaborative project between Global Health Law Groningen and the Dutch Cancer Society (KWF)'.
Current PhD projects
Meaghan Beyer (bursary) - 2018-2022- Human Rights, Trade and Food Regulation: Towards a Regulatory Framework to Combat NCDs Caused by Unhealthy Diets.
Natalie Schuck (external) - the right to mental health of affected persons in Ghana.
Veronika Flegar (first supervisor Prof Gijsbert Vonk) - study on how international institutions identify the vulnerability of voluntary and forced migrants in law, policy and practice
David Patterson - PhD project on healthy diets and human rights based approaches.
Past PhD projects
Gender stereotypes and the regulation of abortion
Dr Lucía Berro Pizzarossa
PhD: 20 May 2019
Supervisors: Prof Brigit Toebes and Prof Marcel Brus
Health law in Suriname
Dr Muriel Poepon
PhD: 24 January 2019
Promotores: Prof Leo Damen and Prof Brigit Toebes
The right to health as the basis for universal access to essential medicines
Dr. S. Katrina Perehudoff
PhD: 5 September 2018
Promotores: Prof. H.V. Hogerzeil and Prof. B.C.A. Toebes
Since 2000, access to essential medicines has been widely acknowledged as part of the right to health. Yet, access to essential medicines for the world's poor and vulnerable has made little progress except for a few specific medicines such as antiretrovirals for HIV/AIDS. Political indifference and a lack of legal protection for vulnerable people who rely on government-funded health care, drive these global inequities. Human rights principles and language written in national laws and policies can create a supportive environment for universal access to medicines. This thesis is the first systematic investigation of how international human rights law can be translated into policy lessons about access to medicines for national law and policy makers.
This thesis developed a normative compass and policy checklist based on human rights law that can be used as a guide for writing new legislation. Our tool is both a check-list and a wish-list for inserting human rights language in national laws and policies about medicines. National policy makers can use the example legal texts in this thesis as a starting point to design medicines legislation and policy for affordable, equitable, and accountable access to medicines. This policy checklist and these examples may contribute to the 2030 Agenda for Sustainable Development target 3.8 on universal access to essential medicines, and to the World Health Organization's Medicines & Health Products Strategic Programme 2016-2030 goal 7 to develop model legislation for medicines reimbursement.
Advancing the Right to Health Care in China - Towards Accountability
Dr. Yi (Eva) Zhang, 2014-2018
PhD: 28 May 2018 (cum laude)
Promotores: Prof. B.C.A. Toebes and Prof. M.M.C.A. Brus
Health is indispensable for living a life of dignity. Currently, there is an almost universal commitment to the right to health (care). However, despite the growing legal recognition of this right, empirical evidence suggests that, as a whole, the implementation of the right to health (care) remains largely rhetorical at the domestic level. For example, although China ratified the International Covenant on Economic, Social and Cultural Rights in 2001, relatively little attention has been paid to the domestic implementation of the right to health (care). Violations of this right were also identified in reality. Given that China's health care reform is entering the so-called 'deep-water' zone, it is essential for the Chinese government to investigate how to guarantee everyone equal access to health care.

Advancing the Right to Health Care in China analyses the role of accountability, a Western concept that has recently been introduced to China, in advancing the right to health care in light of China's unique political, legal and social background. In doing so, this book synthesises two different concepts: (1) the right to health; and (2) accountability, and integrates them into an analytical framework for 'right to health-based accountability'. It further provides a greater understanding of accountability and the various forms of accountability mechanisms that should be established by States. More specifically, it establishes a constructive accountability model that can be applied to specific health concerns in China, as well as in other countries, particularly those with non-electoral regimes.
Practical Applications of the Flexibilities of the Agreement on trade-Related Aspects of Intellectual Property Rights (text see here)
Dr. Ellen 't Hoen, 2016-2018
PhD: 9 April 2018 (cum laude)
Promotores: Prof H.V. Hogerzeil and Prof. B.C.A. Toebes
Access to expensive medicines is becoming a growing problem worldwide. The manufacturers of medicines demand a high price for their products even if the cost of production is low. The HIV/AIDS crisis of the late 1990s showed how high drug prices posed major problems, especially for developing countries. 8000 people a day died of AIDS in developing countries for lack of treatment while life-saving AIDS medicines had become available in high-income countries. Manufacturers asked 15,000 euros per one-year HIV/AIDS treatment. This price was disproportionate to the production costs of the medicines which was around 50 euros. How is this possible? The answer lies in the monopoly position that the manufacturer has as a result of a patent. A patent gives the holder the right to exclude competitors from the market and can, therefore, determine the price. International organizations such as the World Health Organization and the World Trade Organization have taken measures to ensure access to affordable, quality HIV medicines, even when the medicines were patented. As a consequence, the price of HIV-treatment dropped to 80 Euro per patient per year. The result was impressive: millions of people were given access to life-saving treatment of their disease. This dissertation describes the international processes that led to important policy and legal changes in the area of intellectual property to improve access to medicines. The study maps how national governments have made use of flexibilities in patent law and shows what lessons we be drawn from the HIV/AIDS experience for dealing with high drug prices today.
| | |
| --- | --- |
| Last modified: | 08 December 2019 5.01 p.m. |