prof. mr. dr. A.R. (Anne Ruth) Mackor
Professor of Professional Ethics, in particular legal professions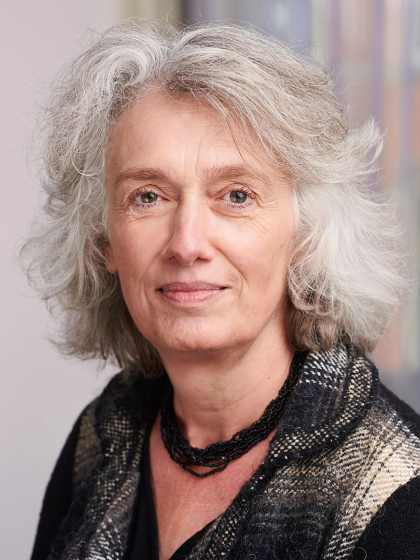 Telephone:
+31 50 36 35695
(secretary. In case of no answer: please send email to a.r.mackor@rug.nl)
---
E-thiek, Inleiding rechtsfilosofie en ethiek, Bachelorsvak IT-Recht, met prof.mr.dr. H. Prakken (semester 1B)
E-thics, Introduction philosophy of law and ethics, Bachelor IT, with prof.mr.dr. H.Prakken (term 1B)
Juridische argumentatie, Bachelor Nederlands recht, met prof.dr. P.C. Westerman, mr. J. Jansen, en mr.dr.H Jellema.
Wetenschapsleer (voor juristen), Researchmaster Rechtsgeleerdheid (semester 2A)
Modern Publiek Management, onderdeel ethiek van recht en bestuur, Master Recht & Bestuur (semester 2A) - wordt gegeven door mr.dr. H Jellema.

Boontje komt om zijn loontje, met mr J.M. Jansen, prof. dr. P.C. Westerman, mr.dr. V.C. Geeraets, seminaar strafrechtfilosofie, Mastervak Rechtsgeleerdheid (semester 2A)
Forensisch bewijs, coördinator mr J. Hielkema, colleges over waarheid en de rol van alternatieve scenario's in het strafproces, mastervak (semester 2B)
Recht en sociaal-wetenschappelijk onderzoek, coördinator prof.mr.dr. A. Tollenaar, 1 college over wetenschappelijke integriteit, researchmastervak (semester 1B).
Researchmaster LLB (Ba internationaal recht 2e jaar), coordinator prof.mr. R. Wessel, 1 college over wetenschapsethiek (semester 2B)
PhD winterschool, seminar on scientific integrity
Universiteit Gent, Quetelet Colleges (honours), gastcollege over de rechtswetenschap
SSR, Summercourse Rechterlijke Oordeelsvorming, cursus de blik van buiten naar binnen
Universiteit van Aruba, inleiding rechtsfilosofie, samen met prof.dr. P.C. Westerman
| | |
| --- | --- |
| Last modified: | 02 December 2023 8.15 p.m. |