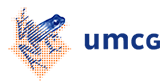 dr. A.A.H. (Anita) Verhoeven
Assistant Professor Family Medicine
---
Training
After she was trained as general practitioner in 1987, Anita Verhoeven (Tilburg, the Netherlands, 1958) specialised in information services for general practice. In 1999, she attained the doctor's degree on the thesis "Information-seeking by general practitioners". http://dissertations.ub.rug.nl/faculties/medicine/1999/a.a.h.verhoeven/
Anita holds two Masters' degrees: Master of Science (Medical School of the University of Groningen, the Netherlands, 1984) and Master of Arts (Spiritual Care, University of Groningen, the Netherlands, 2009).
She finished two post-graduate programmes: GP vocational training (University of Groningen, the Netherlands, 1987) and Information Sciences (University of Amsterdam, the Netherlands, 1992).
At the end of 2014 she obtained the University Teaching Quality (in Dutch Basis Kwalificatie Onderwijs BKO); in 1988 she obtained her teaching qualification Reanimation at the Area Health Authority (GGD) in Groningen, the Netherlands.
For her English language skills she took several courses at the Language Centre of the University of Groningen, the Netherlands. She obtained the Cambridge Proficiency Certificate (1995) and the TOEFL (USA Test of English as a foreign language; 1996).
Work experiences
When she had finished medical school (1984), she took up a job as a teacher at the School for Nursing in Zwolle, the Netherlands, during one school year. In several communities, she taught First Aid in association with the national association for first aid (Oranje Kruis), and she examinated on Reanimation for several companies. Next, she worked as a research assistent at the Department of Medical History of the Free University in Amsterdam, the Netherlands (1985-1986). Her research topic was the history of Jewish mental health care in the Netherlands. As a trained general practitioner she worked as a locum in general practice in the Dutch province of Overijssel (1987-1988). In 1988, she was posted as a Medical Research Librarian at the University Library in Groningen, the Netherlands. In 1999, she was offered an additional part-time job as University Teacher at the Department of General Practice at the same University. This job was extended to a full-time job as Quality Manager and Coordinator of Assessments at the GP vocational training. Additionaly, Anita is a coach for Professional Development of 4th year's medical students.
Latest studies
In 2009, Anita finished a (part-time) Master in Pastoral Counselling at the Faculty of Theology and Religion Studies at the University of Groningen, the Netherlands. During her work as an intern, for 7 months she worked as a pastor in a rehabilitation centre for one day a week. Her master's thesis was on how general practitioners deal with the death of their patients (full-text part I en part II, abstract en table of contents).
| | |
| --- | --- |
| Last modified: | 25 June 2022 01.25 a.m. |