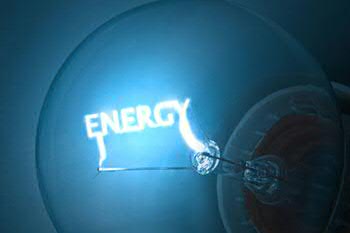 Noord-Nederland is vanouds een belangrijke leverancier van energie. Eerst was er turf, toen olie, gevolgd door gas en nu heeft Noord-Nederland de ambitie om voorop te lopen in duurzame energie. Energie is dus een voor de hand liggend focusgebied voor de RUG. Er is zelfs een kennisinstelling, de Energy Academy Europe, een initiatief van o.a. RUG, Hanze Hogeschool en Energy Valley. Onderzoek richt zich op duurzame energie in allerlei vormen. Dat gaat bijvoorbeeld om het ontwikkelen van meer efficiënte en goedkope zonnecellen of het opwekken van stroom op de scheiding van zout en zoet water. Er zijn ook vragen rond energiebesparing en menselijk gedrag. Waardoor gaan mensen energiezuiniger leven en hebben energiebesparende maatregelen misschien ook nadelige effecten? Doe je bijvoorbeeld de spaarlamp wel uit als je weg gaat of denk je: dat kost toch niks?
Wat doen de Wetenschapswinkels?
Duurzame energie leeft in de regio, dat is te merken aan de initiatieven van burgergroepen voor lokale collectieve investering in bijvoorbeeld windmolens, zonnepanelen of vergistingsinstallaties. In dorpen kan het idee van zelfvoorziening ook bijdragen aan de saamhorigheid (sustainable society). Het is echter voor de burgergroepen niet eenvoudig hun weg te vinden in technische mogelijkheden, het ontwikkelen van een organisatie en de valkuilen in financiering en regelgeving. Hier kan de Wetenschapswinkel bij helpen.
Een voorbeeld van lokale duurzame energie is het initiatief om op de Zernike campus te investeren in wind en zon. Volgens een wetenschapswinkelonderzoek voor de Stuurgroep Duurzaamheid RUG kan de helft van het elektriciteitsverbruik van de RUG op Zernike lokaal worden opgewekt.Een energiepark is tegelijk inzetbaar in onderwijs, onderzoek en voorlichting aan burgers.
---
Vragen? Neem contact op met de Wetenschapswinkels.
| | |
| --- | --- |
| Laatst gewijzigd: | 16 november 2022 12:10 |