Climate change project for CBK Groningen
What do inhabitants of Groningen think about climate change, about artists and policy ? What is going on at the district water board and the regional authorities? Which scientific insights are important for these areas? How do artists and designers relate their work to societal themes? Alejandro Soto Blanco (ACM), Thomas Seelemann (Linguistics) and Enid Hoogenberg (ELC) tried to answer these questions in their science shop project within their career minor. In this faculty minor, students learn to work together in project groups, together with real stakeholders. The stakeholder in this project is The Center for Visual Arts Groningen (CBK Groningen).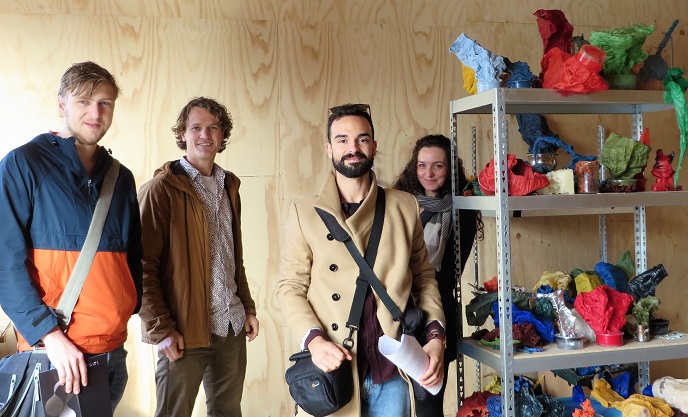 Dialogue
Alejandro, Enid and Thomas prepared the start of a new project for CBK Groningen. They did research within this subject and spoke with inhabitants, policy makers and academics in Groningen city and province. Their mission was to create an idea about the future of the area in dialogue with inhabitants and organisations in fragile areas of Groningen. And of course with the artistic freedom of artists in mind!
The team of students had the challenging task to gather information on the subject from various angles and to present their results in a accessible and interesting way. The team eventually made an interesting documentary which they shared with CBK and the other stakeholders.
About the organisation
The Center for Visual Arts Groningen (CBK Groningen) supports the visual artists in the Groningen province. They try to make art as accessible as possible for a broad audience. With that in mind, CKB Groningen tries to give an extra dimension to the art ánd the people experiencing it.
| | |
| --- | --- |
| Last modified: | 06 August 2021 2.56 p.m. |