"Powerful Women: The Female Experience at the Havezate Mensinge"
Annely Agema en Marisol Vazquez Llamas
¨Toen werd ik het wicht van de burcht¨
Reina Timmermans-Kymmell (1)
Therefore, I became the lady of the castle...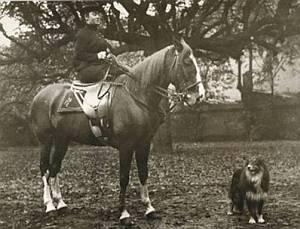 This life story memory reflects the experience of empowerment that Reina Timmermans-Kymmell had as the last owner of Havezate Mensinge in Roden, Drenthe. Like her, several women inhabited and governed the manor house throughout different time periods. Currently, it is a museum focused on the preservation of the historical and artistic heritage of the families that owned the place.
Through the on-site collection and historical research, the aim of the project is to develop an exhibition plan that brings out the female presence from the 18th until the 20th century. The main objective is to demonstrate both the role that women had in the havezate decision making, as well as their daily life experiences. Hence, the curatorial discourse will be designed from a gender analysis with the intention to recognize their perspectives through their own records and objects.
The presentation of the powerful women voices aims to generate interest in an audience that includes both the local visitors and also, a broader public engaged with women´s history.
Vincent Jonkheid, Mensinge Geschiedenis van de havezate te Roden, Christine Sophie Kymmel in amazonezit, Uitgeverij kleine Uil, 2015, 75.
1 Leonie Sinnema, "Het verhaal van het wicht van de burcht, de laatste bewoonster van havezate Mensinge in Roden", Dagblad Noorden, December 30, 2022, https://dvhn.nl/drenthe/Het-wicht-van-de-burcht-28133793.html
| | |
| --- | --- |
| Last modified: | 23 March 2023 3.50 p.m. |