Nationaal Rijtuigmuseum
A project from Lotte Veldkamp and Ellen Hamberg within the Atelier Living Heritage
We are Lotte and Ellen, both students of the Master History Today: History & Heritage Consultancy. Currently, we are participating in a project at Museum Nienoord in Leek, more specifically the Nationaal Rijtuigmuseum. We are creating an exhibition plan for a part of the total redesign that Museum Nienoord will undergo in the upcoming years. Our project focuses on the history of carriages as a part of human mobility. The aim of the exhibition is to introduce visitors to the history and technicality of carriages in an attractive and surprising way. We want visitors to broaden their understanding on how and why people used carriages, before they enter the rest of the museum.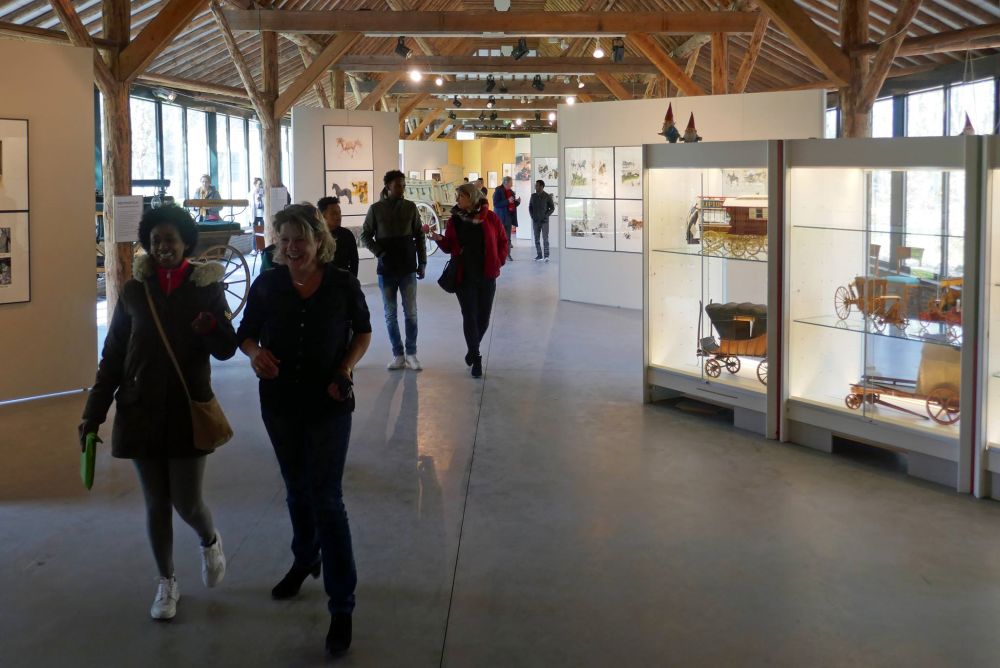 As history students we will contribute to this project by researching historical sources and stories about these carriages and the world they were used in. Storytelling, by creating a connection between the object and the visitor, is an important tool in attracting an audience to an object. Through telling the historical stories of the carriages, the public will be able to grasp the meaning of the object in front of them much better.
Next to storytelling, we want to use digital media that concentrates on an interactive way of learning about the carriages. For example by creating a game with which people can build their own carriages and experience in an interactive way how carriages were made. Furthermore, we want to create an exhibition that is diverse in transferring information about the stories to the visitors.
The exhibition is still in its starting phase, and it is a great opportunity for us to collaborate with the museum and curators in creating a whole new part of the museum.
| | |
| --- | --- |
| Last modified: | 07 March 2022 1.50 p.m. |