Mag dat? An interactive exhibition on crimes and punishments throughout history
A project from Bibi Koekkoek and Carmen de Graaf within the Atelier Living Heritage
Prison Museum Veenhuizen is being renewed! In the nearby future, the museum will feature a new exhibition about the historical development of criminal justice and punishment in the Netherlands. Visitors are taken on a journey through time, from the Middle Ages to the present day, in which the history of the prison system will be at the core. The central theme of the exhibition will be the ways in which crime and punishments are bound to their time and place. For example, some petty thieves used to be executed for their crimes before the 19th century. Why not anymore? What sentences did criminals receive throughout the past? Why did prison systems change over time?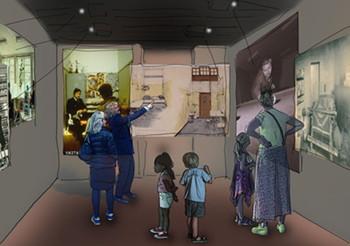 An important part of this exhibition will be the "Mag Dat?"-lijn ("Is that allowed?"-line, working title). Visitors that follow this line, which will run through the entire exhibition, will meet historical characters who received a variety of punishments. The "Mag Dat?"-lijn will be partly developed by Bibi Koekkoek and Carmen de Graaf as a project for their MA History course Atelier: Living History. During this project, they will research the historical characters and the sentences they received, and embed them within the wider context of the exhibition.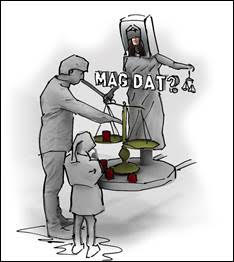 Through video, audio and imagery, the historical characters will truly come to life. Visitors will be shown how judges give their sentences to the historical characters, and how the characters react to them. Through this medium, the visitor will experience the historical justice system from the perspective of both the perpetrator and the criminal. Furthermore, all audiences (from young to old!) will be better able to relate to the characters. Visitors with a minority background will feel themselves represented on the screen as well.
If you would like to learn more about the project, you can contact Bibi Koekkoek and Carmen de Graaf at c.t.de.graaf student.rug.nl and b.m.koekkoek student.rug.nl.
| | |
| --- | --- |
| Last modified: | 10 March 2022 10.52 a.m. |