Green Deal, Green Food - A research project for Omrop Fryslân
We are a team of five students from diverse study backgrounds: Gigi Reisner (BA History), Romy van der Lingen (BA American Studies), Wera Haake (BA International Relations), Nora Bonas (BA International Relations) and Okke Verhoog (BA Media Studies). As part of the career minor of the Faculty of Arts, we collaborate with Omrop Fryslân in initiating a communal farm in Friesland. Our aim in this project is to lay the research foundation to facilitate the creation of a farm that connects farmers and citizens, models progressive agriculture and explores new forms of participatory journalism.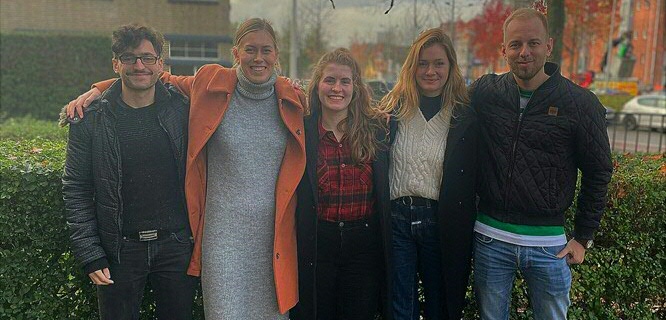 Our role entails that we research the distinctiveness of Friesland as an agricultural province, existing initiatives that aim to bridge the gap between farmers and the people, and possible project partners, ranging from farmers to universities and (inter)national broadcasters. Another big part of this project is our exploration of participatory journalism as a new form of reporting. On the basis of this, we will advise our client (Omrop Fryslân) how the project can best be elevated in the spirit of participatory journalism, what first steps to take to initiate the project and how to draw in stakeholders and partners.
The idea stems from the growing polarization of citizens and farmers, and the need for the transition of agriculture under the pressure of climate change. By involving the people in their own food production, we hope to harbour a sense of responsibility in citizens. Fostering the understanding of farmers' concerns, e.g. with regard to price levels and the cost of transitioning is vital for this transition as the consumer influences the farmers' ability to do so.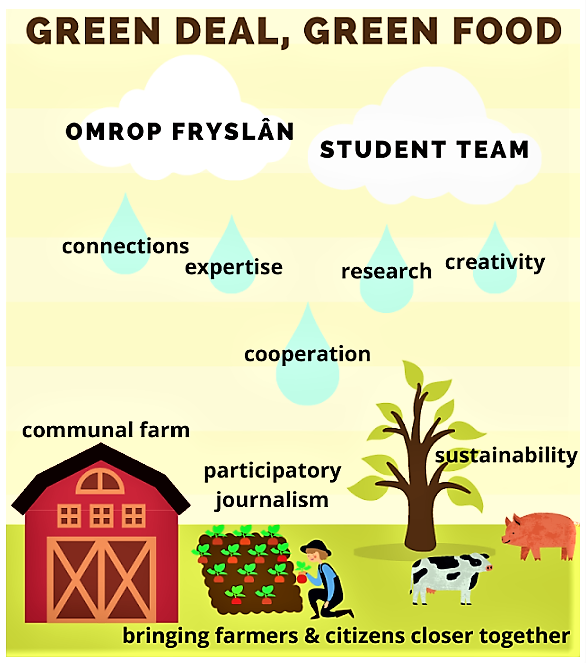 | | |
| --- | --- |
| Last modified: | 08 December 2021 1.55 p.m. |