Coming Soon: Exhibition on Petrus Camper
Internship Special Collections at the University Library, for the Atelier Living Heritage.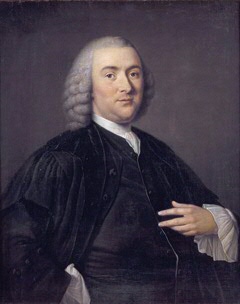 This coming June, MA History Today students Ioan Stoian and Emma de Waard will launch their exhibition "Petrus Camper, Scholar of the Enlightenment." The exhibition, both online and on-site, will tell of the life and work of the scholar Petrus Camper (1722-1789). It will showcase the versatility of the man, who was a scholar of the Enlightenment with a broad interest in a wide range of subjects, such as medicine, anatomy, physiology, botany, zoology, anthropology and palaeontology, but also architecture, aesthetics, and politics. Central to the exhibition are the books and publications of Camper that are in the possession of the Special Collections, showcasing their value and uniqueness. The exhibition tells of the wide range of Camper's research endeavours and how these relate to one another. This will be accomplished by focusing on the different societal networks Camper was a part of, both national and international. For example, he was not only in contact with many scholars around Europe, he also established a variety of relationships with people in power in Dutch society. Ultimately, the exhibition will show how the books of Camper are reflective of his accomplishments in science and his place in 18th century society. The project will also contribute to the Frisia website of the Special Collections, and in greater detail explore the ties of Camper's work with the area of the Northern Netherlands.
| | |
| --- | --- |
| Last modified: | 07 March 2023 5.11 p.m. |