Ga samen met je klas op ontdekking in de omgeving rond de school, en vergelijk en onderzoek wat er allemaal leeft op verschillende plekken rond de school!
Deze les is een uitbreidingsmodule bij de junior MOOC Duurzaamheid.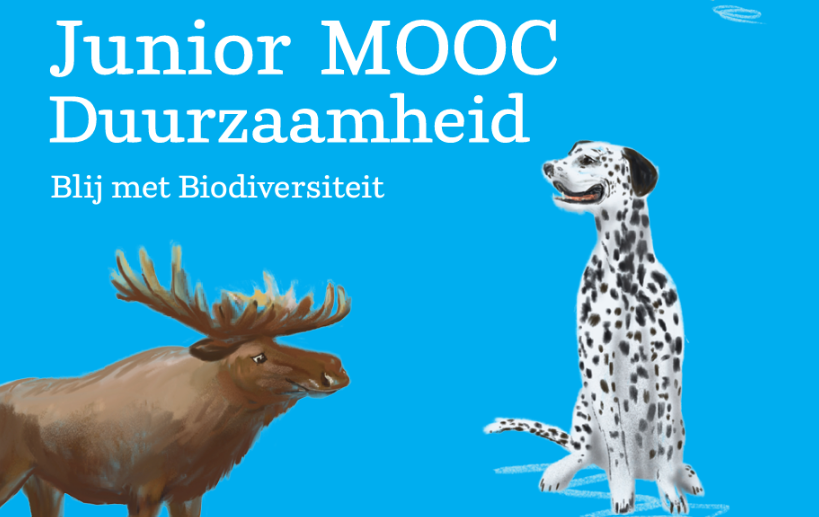 Hoe ziet het lespakket eruit?
In het lespakket gaan de leerlingen hun eigen onderzoek uitvoeren. Aan de hand van het onderzoeksreuzenrad volgen de leerlingen elke week stappen om zelf antwoord te kunnen geven op de vraag: "Op welke plek rond school is de biodiversiteit het grootst?"
Door middel van filmpjes van onderzoeker Martine Maan leren kinderen meer over het onderwerp en hebben ze een voorbeeld voor hun eigen onderzoek.
De leerlingen ontdekken over de volgende vragen en onderwerpen:
Wat is biodiversiteit?

Waaraan kan je het zien als plantensoorten of diersoorten familie van elkaar zijn?

Verder leren de kinderen:
Hoe je aan de hand van een transect (een tienmeterlijn) de biodiversiteit van een gebiedje kan onderzoeken

De verschillen in biodiversiteit tussen verschillende omgevingen te vergelijken

Overeenkomsten en verschillen tussen uiterlijke kenmerken van planten en dieren te benoemen

Hoe je de stappen en vaardigheden van de onderzoekscyclus toepast
De kinderen maken verschillende opdrachten en denken na over vragen omtrent het thema biodiversiteit. Het onderzoeksblad helpt de leerlingen vervolgens om stap voor stap hun eigen onderzoek uit te voeren. Het lespakket bestaat uit vier weken. Elke week heeft naast het eigen onderzoek korte losse opdrachten, zoals het vergelijken van dieren met elkaar of het ontwerpen van een zelfbedacht dier of dierensoortnaam.
Je ontvang de les losbladig A4, als aanvulling voor de junior MOOC basismap. Bij het lespakket ontvang je ook een poster voor in de klas met dieren die in het lespakket voorkomen. De poster dient als ondersteuning van de opdrachten.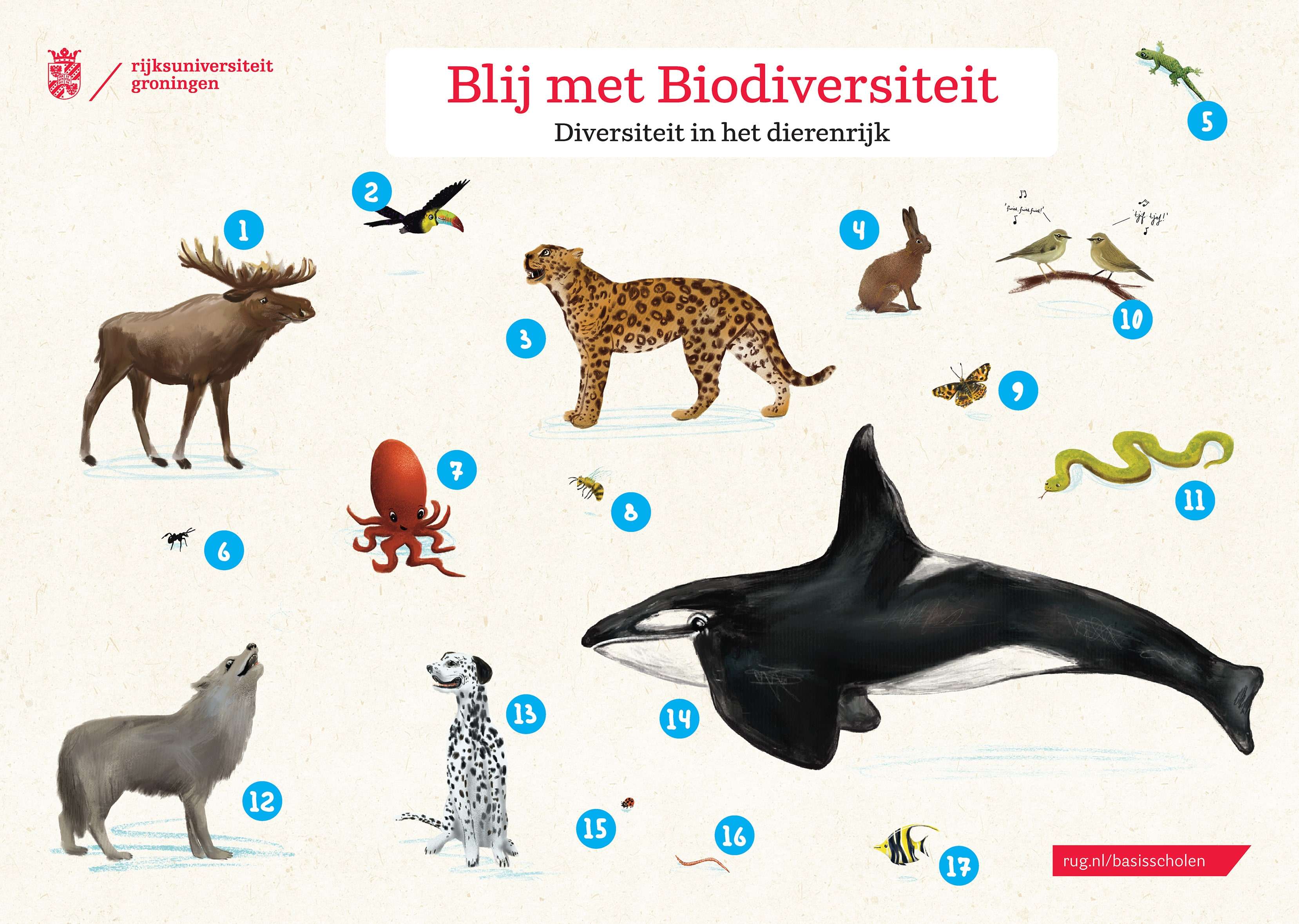 | | |
| --- | --- |
| Laatst gewijzigd: | 04 december 2023 14:17 |