Research team
Dr. Louise Meijering
Dr. Louise Meijering works as assistant professor in Social Demography at the University of Groningen. Her work is primarily in the field of health geography and focuses on wellbeing and mobility in relation to the socio-spatial environment. Target groups she works with include older adults, people with acquired brain injury (ABI) and migrants. Her methodological expertise is in qualitative research methods and thematic analysis, as well as participatory approaches to research. Louise has almost ten years of experience in teaching qualitative methods of data-collection and –analysis, as well as participatory approaches to research. Louise is always applying her own research expertise in her teaching on methods.
Very recently, Louise has obtained a prestigious ERC Starting Grant, which will enable her to study the in- and outdoor mobility of older adults in the Netherlands, UK and India, with her own research team. She is also working as principal investigator in the COORDINATEs project, on the living environment of older adults with memory problems. COORDINATEs is funded by the Joint Programming Initiative More Years, Better Lives, represented by ZonMw in the Netherlands.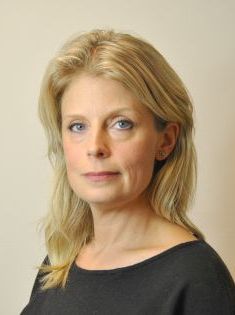 Jodi Sturge, PhD researcher
Jodi Sturge is a PhD Student at the Department of Demography in the Faculty of Spatial Science. Her doctoral research focuses on using technology to inform shared decision making about housing for older adults impacted by memory problems. Prior to coming to the Netherlands, Jodi worked for over 10 years in the social housing sector in British Columbia, Canada. Jodi's broad range of experience includes working with a variety of stakeholders to support the development and operations of housing and homelessness services.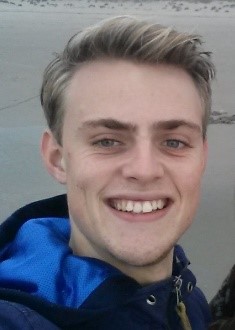 Daan Vergter, Student Assistant
Daan Vegter is student assistant for the COORDINATEs research project. He is a second year master student in the Research Master in Spatial Sciences and has a bachelor's degree in Human Geography & Urban and Regional Planning. Daan finished his bachelor with a research project about local sustainable initiatives and the facilitating role of the Dutch government. His interests are mainly within the field of Socio-Spatial Planning. How do people experience their daily environment? And what does that mean for spatial planning? As a student assistant he can apply these kind of questions during the COORDINATEs-project. In this way he hopes to make a difference by improving places in order to make people feel at home.
| | |
| --- | --- |
| Last modified: | 27 November 2018 1.48 p.m. |