Lagos, Nigeria; ''Traffic, traffic, traffic. There is always traffic.''
| | |
| --- | --- |
| Date: | 23 September 2019 |
| Author: | Stefano Blezer |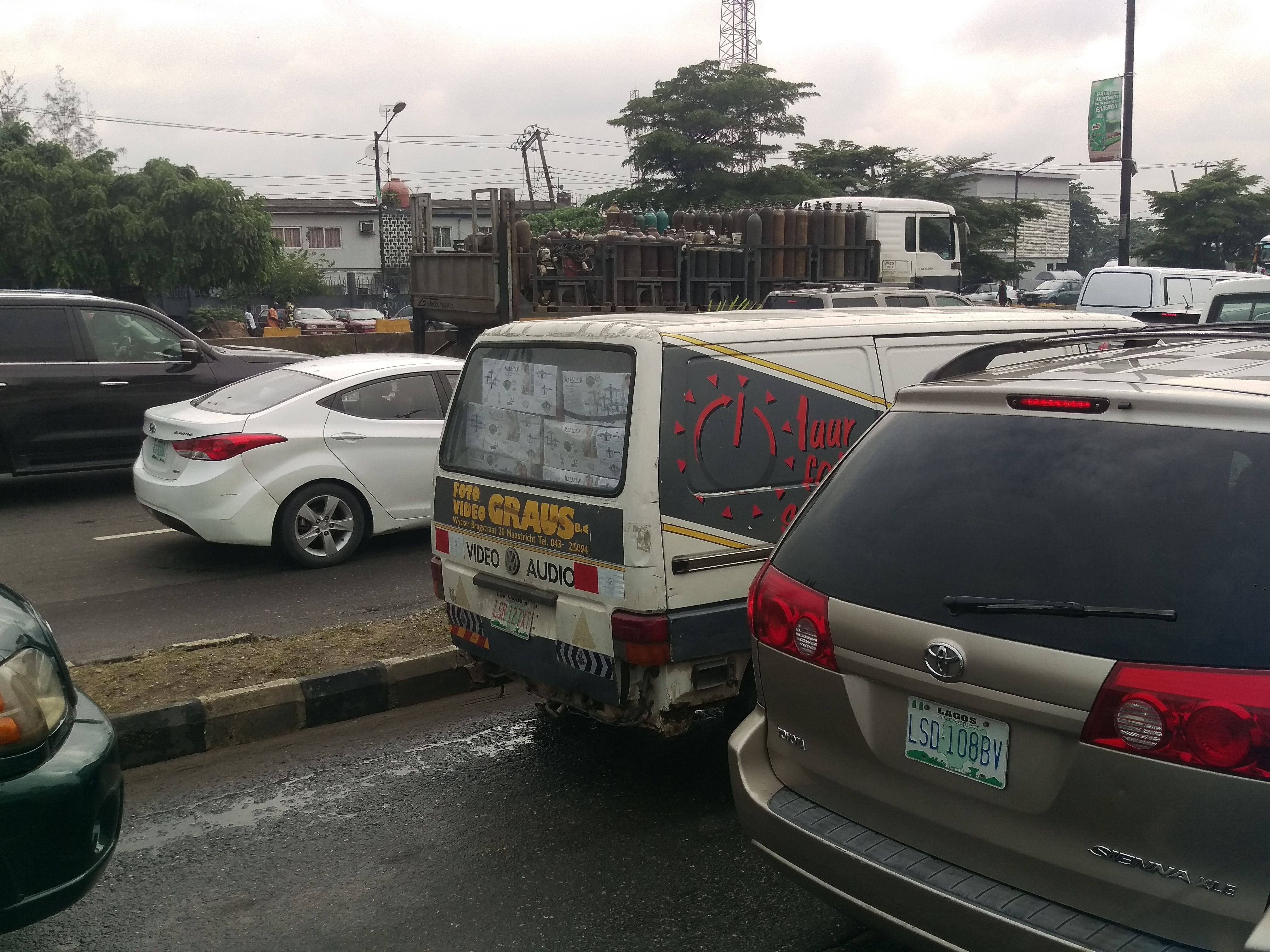 In June 2019, I participated in the #CoCreateMyCity Lagos project in which 15 Dutch master students collaborated with 15 Nigerian students in an interdisciplinary and multicultural setting to address five challenges the city is facing: A fresh fish supply chain, Mini-grid urban power supply, Waste management, Beating traffic jams, and Affordable healthcare. I tried to beat the traffic jams.
''Stefano, there is a van from the city of Maastricht, your home region, in this traffic jam''. ''No, you are kidding me, right?''. ''No, I am serious''. We faced like three hours of traffic per day, and at some moment an old business van from the Netherlands stood next to us. In the city of Lagos, Nigeria. Unbelievable, inspiring and it made me realize and wonder about how continents differ and develop. In Lagos, people say traffic because it seems there is almost no difference between normal traffic and traffic jams, since it is so busy. Always.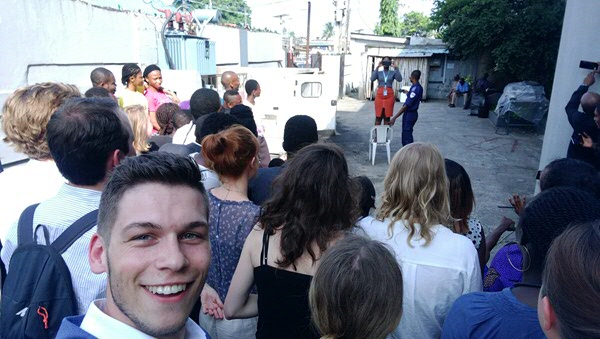 Traffic is created by two general causes. First, related to individual traffic and human behaviour. Governmental procedures are not always followed while applying for a driver license resulting in drivers not understanding traffic rules, becoming impatient, screaming to each other, using their horn continuously, and not respecting road lanes. Second, related to public policy and governmental implementation. The quality of roads and cars are bad, the traffic control system is poor and roads flood during rain season. Both creating and reinforcing traffic.
As a solution, my group and I proposed to take of low quality Danfo buses from the road and replace them with better public transport options. Thereby training drivers and collaborate with policy fields to tackle traffic in an integral manner. However, one Danfo bus directly affects 5 to 10 families in Lagos economically, ranging from drivers and conductors to street sellers and the informal Danfo tax-system workers. An enormous complex situation which is resilient and self-sufficient in itself in a way, because people adapt to changing situations, since they have to survive and earn money. Somehow.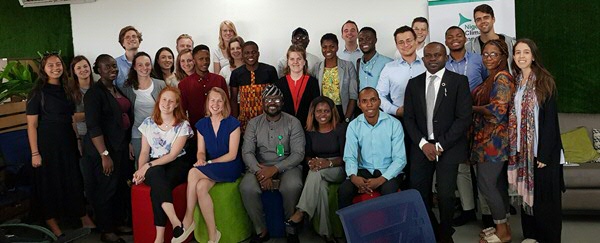 Two lessons from the trip are 1) respect people and their context and 2) Inspire and get inspired. Sounds easy, but people are full of prejudices and evaluate things according to their expectations. When you respect a situation and accept how it is, you will experience, feel and taste the real culture. Besides, you will start to admire its development. Embrace differences. Listen to local stories. Don't make weird eyebrow lifts or other expressions (body language is universal). You will become fascinated by what values and believes drives peoples decisions.
To sum up my experiences, respect other people and settings, and inspire people and get inspired by others as well, especially in other cultures. Let go of your own expectations and remind that inspiration can come from good and bad moments. You will learn a lot in a short period of time, and you will get to know many people quite well. You will make use of the enormous learning potential of mutual inspiration. Guaranteed!
After movie: https://www.youtube.com/watch?v=pR4ixp5uNOk
About the author
Stefano Blezer
Socio-Spatial Planning master student
Comments