Eliminate the citizen?
| | |
| --- | --- |
| Date: | 29 November 2017 |
| Author: | Thai Van Quoc Nguyen |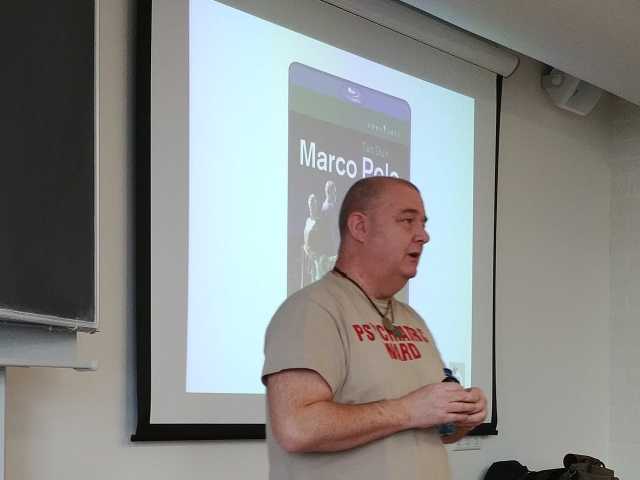 A glance at Ferenc van Damme's punny title for his presentation suggests a resemblance to the Canadian thinker Marshall McLuhan's antimodernist exclamation: 'Our only hope is apocalypse'. Intellectual preferences aside, one could not help but ask about the rationale behind this title, to which van Damme has provided an inspiring response.
Speaking from years of experiences on participation and communication, he suggests the notion of 'Burger' has failed to resonate with actual Dutch citizens. Everyone living in the Netherlands has their own Burgerservicenummer, yet the word appears to be segregating, imposing a conflicting relationship between people and their government. Decreasing political engagement also points to the lack of the synergy between government and people, especially in a new reality in which the former cannot rely on rigid socio-political structures to fulfil the latter's increasingly diversifying and individualising demands.
Van Damme suggests that to eliminate the 'Burger' is to acknowledge this diversity, which would help optimise efforts to improve quality of life. With his anecdotal presentation style, he clearly showcases the consequences of overlooking such diversity, with scientific evidences suggesting the 8 'social milieus' of people, each of which has their own set of values and morals.
This observation implicates a need for change in how policies are communicated towards the potential beneficiaries, since people's perceptions are divergent, making conventional streamlining approach obsolete. Interestingly, van Damme dismisses the oft-repeated claim of policy makers' objectivity, and proposes that they need to acknowledge their own silo to communicate with other silos. Failing to do so is the reason calls for community participation tend to appear tokenistic, serving mere ornate purposes. This also applies to initiators and entrepreneurs with an idea to contribute to their communities.
Dutch planners Maarten Hajer and Wil Zonneveld affirm that spatial planning in the Netherlands is a process of coalition building through communication, which can be optimised when the target audience is well understood for all their distinctiveness. Large-scale projects, like those in infrastructure and environment fields, can have multiple spatial influences involving different communities. Van Damme's diversified concept of 'Burger' gives planners the chance to not only be informed in their projects' input but also to identify concrete focal points in their project to optimise communication strategy. Inclusivity does not necessarily means a feel-good solution but an in-depth decision making process to make sure that differences are not compromised, but well considered and catered to.
Personally, van Damme's 20 minutes awe-inspiring story on how the time has changed could benefit from stricter editing, which could have left more space to discuss his invaluable case-based experiences. For me, and probably many other students attending the lecture, a struggle for identity is real, as we, part of the so-called millennial generation indulged with Netflix and Facebook, find ourselves in a field that used to be associated with ratios and structures. I am aspired to be a socio-political planner, yet admittedly there are times when it is hard to resist the thought that the conventional modelling and sketching are much less challenging. That is why experiences on the ground are important to help illustrate the benefit of his new conceptualisation. That being said, for any social planners seeking proof that our toolbox is not lacking, van Damme's presentation did a decent job providing one.
Comments