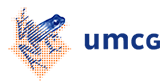 Introduction
University Centre for Sports, Exercise and Health (UCSEH)
Some people don't exercise enough. Other's exercise too much or inappropriate. The University Centre for Sport, Exercise and Health – Groningen (UCSEH) is interested in both these groups of people. The centre is the focal point for the close collaboration between medical practitioners and scientific researchers. The goal is to contribute to knowledge about healthy and unhealthy movement and exercise. With that knowledge we can, for instance, develop programmes to make people more physically active. Further to that, it will help injury prevention and the development of innovative treatment of (sport) injuries.
The UCSEH is a joint venture of the Center for Human Movement Sciences and the Center for Sports Medicine of the University Medical Centre Groningen, University of Groningen, the Netherlands.
The research center represents an interdisciplinary group, addressing i) basic and applied research into the relationship between sport and exercise and health, and ii) the effects of innovations in treatment, health care services and evaluation on the efficacy of sport medicine health care. The general aim of the UCSEH is to establish a firm scientific base for sport science and clinical sports medicine research and to facilitate the strategic application of research output to promote sport and life long physical and mental health.
The UCSEH is a member of LOSO (the National Platform for Sports and Exercise Medicine Research).
| | |
| --- | --- |
| Last modified: | 15 July 2020 4.35 p.m. |