Het vakgebied
Middeleeuwse geschiedenis
Historisch erfgoed kan zich verheugen in een grote belangstelling. De bestudering van de middeleeuwen is opnieuw actueel en relevant. De verouderde etiketten van 'donker', 'star' en 'feodaal' die de 19de eeuw op de middeleeuwen plakte, hebben plaats gemaakt voor belangstelling voor de technologische en intellectuele creativiteit, de dynamiek, de geletterdheid. In de huidige kennis- en participatiesamenleving zijn de middeleeuwen weer springlevend en is grondige kennis van wat in die tijd werd gerealiseerd, niet alleen interessant, maar vooral ook functioneel voor onze moderne tijd.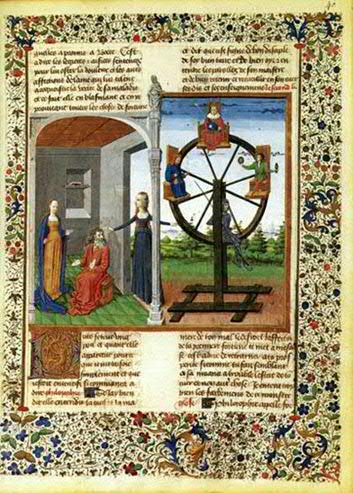 In de middeleeuwen kreeg de westerse samenleving namelijk haar huidige kenmerken. De manier waarop wij met elkaar omgaan, onze normen en waarden, is sterk beïnvloed door een christelijke cultuur met Germaanse en Romeinse wortels, maar ook door joods en islamitisch gedachtegoed. De verstedelijkte samenleving, de politieke instellingen, het samenspel van regionale identiteit en centralistisch staatsdenken, ze zijn de vruchten van de middeleeuwse maatschappij. Instituties als ziekenhuizen, banken, parlementen en universiteiten ontstonden, en ook onze manier van kleden en hulpmiddelen als stijgbeugels, knopen en brillen stammen uit die tijd. Daarom zijn de middeleeuwen een essentieel bestanddeel van de geschiedenisstudie.
De leerstoelgroep Middeleeuwse Geschiedenis kiest voor een open en brede blik met vele aandachtsgebieden. Deze strekken zich uit over de Karolingische vorsten en het tiende-eeuws kloosterwezen, over de betekenis van liefde, zintuigen en het lichaam, over het bestuurssysteem en de sociale structuren van de laatmiddeleeuwse stad. Maar ook over de leescultuur, want in tegenstelling tot wat velen nog denken, was geletterdheid vanaf de veertiende eeuw in Noordwest-Europa vrij algemeen.
De staf heeft specifieke kennis in huis van zowel de Groninger en de Friese geschiedenis als de Mediterrane gebieden en de buiten-Europese wereld. De medewerkers doceren en publiceren hierover, maar ook op het gebied van de geschiedtheorie, wetenschapsgeschiedenis en cultuurfilosofie. Zij organiseren en participeren in tal van nationale en internationale activiteiten, zoalsNew Communities of Interpretation(Corbellini), Towards a New History of New Testament Translations (Folkerts), Degree Zero of Sound and Image (Hellemans), St. Gallen-Projekt (Heidecker), Communication and Exploitation of Knowledge (Santing). Zo behoort het penvoerderschap van de Nationale Onderzoekschool Mediëvistiek tot hun takenpakket.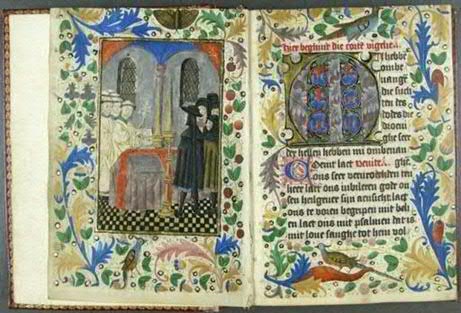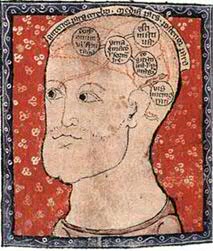 Er is een groep enthousiaste promovendi. Recente onderwerpen van PhD projecten zijn: Worshipping Miraculous Marys (Van Beek), Changing contact in the Viking Anglo- Saxon and Frisian world (IJssennagger), Reading, Writing, Collecting: Religious Miscellanies and Private Libraries (Uphoff) en Weaving the Religious Civic Web (Zwart).
Vakbekwaamheid voert de leerstoelgroep hoog in het vaandel: gefundeerde oordeelsvorming en kritische visie zijn gebaat bij grondige training in vaardigheden en methodieken om het verre verleden van deze periode goed te kunnen doorgronden en te verstaan.
| | |
| --- | --- |
| Laatst gewijzigd: | 22 mei 2019 11:39 |