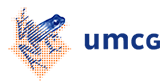 Onderzoek vergeetachtigheid
De rol van de bloeddoorstroming van de hersenen bij het ontstaan van vergeetachtigheid en de ziekte van Alzheimer.
De afdeling Neurologie is op zoek naar relatief gezonde ouderen met vergeetachtigheid tussen de 50 en 80 jaar.
Bij hen zal middels positron emissie tomografie (PET) de energie consumptie en de bloeddoorstroming van de hersenen worden gemeten. Dit doet men door een kleine hoeveelheid stralende speurstof, van een geringe stralenbelasting, bij de patiënt toe te dienen.
Tevens zal middels een magneetscan (MRI) en een neuropsychologisch onderzoek worden gekeken naar respectievelijk de anatomie en functie van het geheugencentrum.
De geheugentesten en scans zullen 2 jaar later herhaald worden om te bepalen of een verminderde bloeddoorstroming van de hersenen kan leiden tot achteruitgang van het geheugen.
Exclusie:
Doorgemaakt herseninfarct of -bloeding
Hersenoperatie
Anderszins anatomisch hersenletsel
Corpora aliena van metaal
Eventuele reiskosten worden vergoed.
Voor nadere informatie kunt u contact opnemen met:
Dhr. J.J. de vries, neuroloog i.o.
Telefoonnr: 050-3610051
B.g.g.: 050-3616161 (vragen naar piepernr 77592)
Achtergrondinformatie voor de medische professional
Dit onderzoek wordt gesponsord door de Internationale Stichting Alzheimer Onderzoek

| | |
| --- | --- |
| Laatst gewijzigd: | 20 november 2012 11:09 |