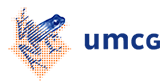 Achtergrond informatie voor de medische professional
Ouderdom is de belangrijkste risicofactor voor de ziekte van Alzheimer (ZvA). Daarnaast zijn o.a. hypertensie, hypercholesterolaemie en diabetes eveneens in verband gebracht met een verhoogd risico op het ontwikkelen van de ZvA.
Pathologisch-anatomisch onderzoek van de hersenen van patiënten met geïsoleerd geheugenverlies en de ZvA toont allerlei afwijkingen aan de cerebrale vasculatuur.

Deze vaatafwijkingen lijken meer voor te komen in de hippocampus en tevens kunnen zij hemodynamische consequenties hebben.
Positron Emissie Tomografie (PET) leent zich bij uitstek voor vroeg-diagnostiek. En recentelijk is aangetoond dat perfusie en metabolisme bij patiënten met geïsoleerd geheugenverlies reeds afwijkingen zoals gevonden bij de ZvA vertonen.
In de ZvA zijn er duidelijk cerebrovasculaire veranderingen aan te tonen. Maar de huidige kennis reikt niet verder om onderscheid te maken of deze cerebrovasculaire veranderingen de oorzaak, het gevolg of een epifenomeen van de ziekte is. Wel is duidelijk dat een aantal van deze cerebrovasculaire veranderingen te behandelen valt. Aangezien onlangs is aangetoond dat er een mogelijk protectieve werking van statines, in de preventie van dementieën, uitgaat, zouden er therapeutische trials statines opgestart kunnen worden.
We zijn op zoek naar patiënten met geïsoleerd geheugenverlies tussen de 50 en 80 jaar.
De patiënten krijgen zowel een PET- als MRI-scan naast neuropsychologisch en klinisch neurofysiologisch (EEG) onderzoek. Deze onderzoekingen zullen 2 jaar later herhaald worden om te evalueren welke patiënten de ZvA ontwikkelen en welke niet. Daarnaast zijn we uiteraard geïnteresseerd in mogelijk vroegtijdige perfusie afwijkingen alvorens metabolisme afwijkingen of cerebrale atrofie wordt gevonden.
| | |
| --- | --- |
| Laatst gewijzigd: | 20 november 2012 11:09 |