Inspiring Stars | IAU100:Under One Sky
Inspiring Stars | IAU100:Under One Sky
"Inspiring Stars" is an itinerant international exhibition promoted by the International Astronomical Union (IAU) to highlight world initiatives that address the concept of "inclusion" at (but not limited) outreach, didactic, and professional aspect, using astronomy. [text credits IAU OAD]
The exhibition can be visited from Monday October 14 till Saturdaynight October 26 oktober in the Bernoulliborg at the Zernike Campus, Groningen. Daily from 11:00 - 13:00 and Saturday from 18:00 - 23:00.
"Inspiring Stars" is a collaborative Initiative in which resources related to astronomy research, communication and development are collected via an open call around the world and combined in a unique interactive exhibition. Inspiring Stars intends to broaden the horizons of children, parents, teachers and astronomers by showcasing assistive research tools and inclusive practices inspiring the love for science and the possibility of contributing to it in spite of apparent hurdles. It aims at elicit a chain reaction of committed engagement for an egalitarian participation of people with disabilities in the field of astronomy.
The IAU considers this exhibit a joint effort seed generated by the community to grow within the community. Being inclusive both in its goals and practices, the exhibition will develop itself along with the environments it visits, assimilating best practices from around the world and highlighting Different local initiatives, therefore strengthening global ties between the communities.
The exhibition will move around Groningen from October 5 till October 26. After its presence at the ADASS conference in Martiniplaza [October 6 till 10], it will go towards the IVOA conference in DOT [October 11 till 13] whereafter it will stay in the Bernoulliborg at the Zernike Campus from October 14 till Ocober 26.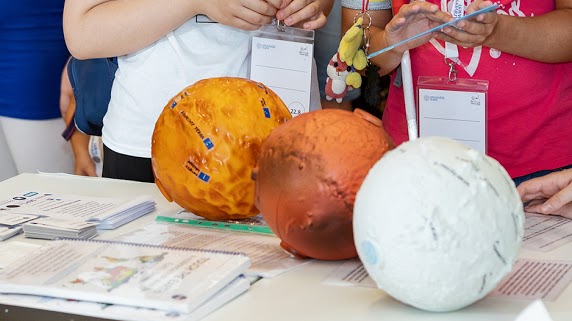 3D PLANETS & MOON, Credit: Amelia Ortiz Gil. Universidad de Valencia, Spain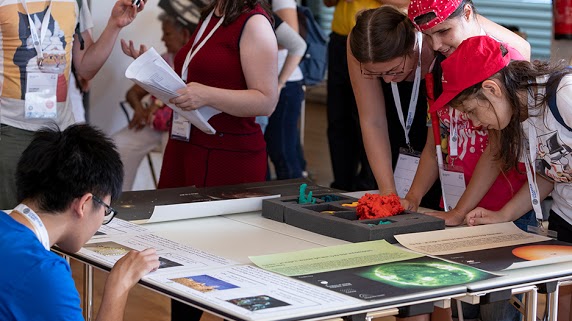 ASTRONOMY TACTILE POSTERS & BOOKS, Credit: Amy Hansen and Kimberly Arcand; Harvard Smithsonian Centre for Astrophysics, USA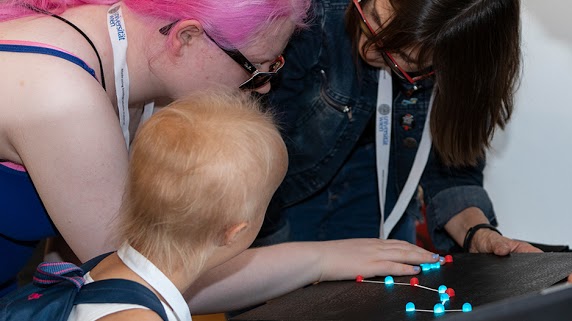 TACTILE MODEL & SONIFICATION PROJECT, Credit: Beatriz Garcia / Office of Astronomy for Development, Argentina, South Africa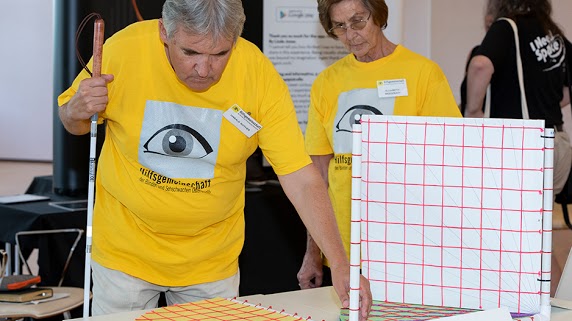 TACTILE CARDIS, Credit: Kathy DeGioia Eastwood (Northern Arizona University) & Wanda Diaz Merced, IAU Office of Astronomy for Development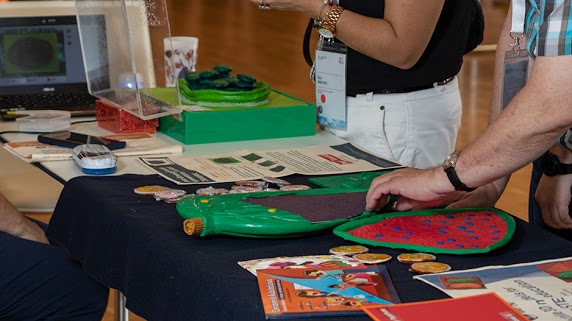 INCLUSIVE SCIENCE EDUCATION, Credit: Cristina Reynaga, Mexico
| | |
| --- | --- |
| Last modified: | 20 October 2019 10.45 p.m. |