Associate Professors and Tenure Trackers at the Kapteyn Institute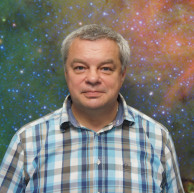 Andrey Barychev
Andrey Barychev graduated in 1993 with a Master degree (honors) in physical quantum electronics at the Moscow Institute of Physics and Technology, Russia. He started working at the Institute of Radioengineering and Electronics (Moscow) as a Junior Research Associate until 1998. Subsequently, he moved to the Netherlands and became a doctoral student at the Netherlands Institute for Space Research (SRON), thereby focusing on Insulator-Superconductor THz Mixers Integrated with a Superconducting Flux-Flow Oscillator.
After obtaining his PhD in 1999, Andrey was involved for nine years at developing submm technology for pioneering astronomy with the Atacama Large Millimeter Array (ALMA) either as a lead instrument scientist and project manager. From 2008 until 2017, he continued working at SRON as a (Senior) Instrument Scientist at the Low energy Astrophysics division and Instrument Science Group (Cryo Applications) in Groningen. In 2008, Andrey was awarded a Veni personal grant by NWO to focus on advanced heterodyne mixers for THz applications, while, in 2009, he obtained an ERC starting grant for the study of terahertz focal plane arrays.
In 2013, Andrey became an Associate Professor at the Kapteyn Astronomical Institute at the University of Groningen to work on astronomical instrumentation for far infrared. In 2017, he was appointed as Vice Mission technical lead for the Russian Millimetron Space Mission, whereas he joined the Max Planck Institute for Radio Astronomy in 2018 as visiting professor to contribute to the development of AMKID.
Andrey Barychev is active in the fields of superconducting mixers, THz and submm optics and instrument systems for astronomy with more than 30 years of experience in the field. He has published over 90 scientific papers in peer-reviewed journals and presented at many international conferences (5 as invited speaker). Moreover, he often serves on international scientific panels such as ALMA critical design review board and RADIONET board. Important collaborations of Andrey Barychev include: RADIONET, Millimetron space mission as well as different technology development projects for ALMA and APEX (Atakama pathfinder Experiment). He has (co)supervised more than 5 students and 8 postdocs from different levels and cultural backgrounds
Read more
Pratika Dayal
Pratika completed her PhD, entitled "Cosmic Lighthouses: unveiling the nature of high-redshift galaxies", at the International School for Advanced Studies (SISSA) in Trieste (Italy) in October 2010. She then (briefly) moved to take up a postdoctoral fellowship at the Leibniz Institute for Astrophysics (Potsdam, Germany, 2010-2011) before taking up a fellowship at the Institute for Astronomy (Edinburgh University, U.K., 2011-2014).
She then moved to the Institute for Computational Cosmology (Durham University, U.K.) as an Addison Wheeler fellow. In 2016, she moved to the Kapteyn Institute as an Assistant Professor and Rosalind Franklin fellow.
Pratika's research group aims at developing a self-consistent and predictive multi-wavelength theoretical framework for the first billion years of the Universe. Their aim is to shed light on outstanding issues including: the galaxy-reionization interplay in the era of 21cm cosmology, the role of black holes in the first billion years, the key sources of gravitational waves through cosmic time and the nature of dark matter. They are spearheading calculations to establish synergies between the Low Frequency Array (Lofar), Square Kilometre Array (SKA) and multi-hundred-million-Euro galaxy observatories - such as the James Webb Space Telescope (JWST), EUCLID, Laser Interferometer Space Antenna (LISA), the Nancy Grace Roman Space Telescope and the Extremely Large Telescope (ELT). This group is funded by the European Research Council (ERC) and the Dutch Research Council (NWO).
Read more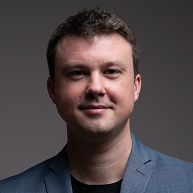 Tim Lichtenberg
Tim Lichtenberg obtained his doctoral degree in planetary physics from ETH Zurich in 2018, working jointly between the departments of Physics and Earth Sciences. From 2018–19 he held a Swiss National Science Foundation postdoctoral fellowship, and from 2019–22 a postdoctoral fellowship from the Simons Collaboration on the Origins of Life, both at the Department for Atmospheric, Oceanic and Planetary Physics of the University of Oxford. In the end of 2022 he obtained a Branco Weiss Fellowship and took up his current position as tenure-track assistant professor at the Kapteyn Astronomical Institute of the University of Groningen.
Tim's research group investigates the formation and evolution of rocky planets in extrasolar planetary systems and the early Solar System. His research aims to better understand the nature and diversity of small, potentially Earth-like extrasolar planets, the frequency of life-harboring worlds, and the ambient environment of the origin of life on the earliest Earth. To do that, his group develops theoretical and numerical tools to simulate the main physical and chemical processes during planetary accretion and long-term evolution, which are then tested against astronomical surveys and experimental results. A central point of focus is the formation and composition of planetary atmospheres, which can be probed with observations of high-temperature exoplanets. Tim's group combines methods of astronomy, geophysics, and the atmospheric sciences, and pushes to extend the multidisciplinary understanding of rocky planets and exoplanets.
Tim serves as co-leader of the science team of the Large Interferometer for Exoplanets initative, and is actively involved in the planetary interiors working group of the Ariel space mission, and the terrestrial planets and habitable zone exoplanets working groups of the PLATO mission consortium. He is an associate member of the Sloan Foundation's AEThER (Atmospheric, Empirical, Theoretical, and Experimental Research) collaboration on the nature of sub-Neptune exoplanets, and the NASA Alien Earths research programme; member of the Quantifying Habitability working group of NASA's Nexus for Exoplanet System Science, and several planetary science working groups of the European Astrobiology Institute. Tim is co-host of the virtual monthly meeting series Rocky Worlds Discussions.

Go to Tim Lichtenberg's profile page
Read more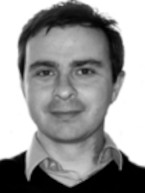 John McKean
John McKean obtained his PhD in Radio Astronomy from Jodrell Bank Observatory, University of Manchester in 2004. After this he was a Postdoctoral Scholar at the University of California Davis and then a Marie Curie Fellow at the Max Planck Institute for Radio Astronomy in Bonn, Germany. He then moved to the Netherlands Institute for Radio Astronomy (ASTRON) in 2009, first as an Institute Postdoc within the Astronomy Division, before taking up a joint tenure-track position between ASTRON and the Kapteyn Astronomical Institute in 2013. He has been an Associate Scientist at ASTRON and Associate Professor at the RuG since 2019.
John's research group focuses on studying the properties of dark matter and galaxy formation in the high redshift Universe. To do this, he combines strong gravitational lensing and extremely high angular resolution observations at optical-to-radio wavelengths. In particular, he is an expert in very long baseline interferometry, which provides the highest angular resolution in astronomy. John uses these data to observe the very small distortions in gravitationally lensed images to detect the presence of low mass structure in the Universe, which directly tests models for dark matter. Also, through removing the distortions in the magnified background source with sophisticated modelling algorithms, John and his team are able to super-resolve galaxies in the high redshift Universe, which they use to test star-formation and black hole accretion processes.
In addition, John is heavily involved in developing the Low Frequency Array (LOFAR), from early commissioning of the Dutch array to incorporating the international stations for making the highest resolution images of radio galaxies at the lowest observing frequencies. He is an active member of the LOFAR Surveys Key Science Programme. John was a founder member of the Strong Lensing at High Angular Resolution Programme (SHARP) and is a core member of the SKA Continuum and Spectral Lines Working Groups, and an associate member of the SKA VLBI Working Group. He is leading the SKA Gravitational Lensing Science Team. He has recently started the Synoptic Wide-field e-MERLIN EVN commensal Programme (SWEEP), which aims to image the non-thermal Universe at a comparable resolution to the thermal processes observed with Euclid and the ELT. His research group is funded through the Dutch Research Council (NWO) and the EU HORIZON-2020 initiatives.
Read more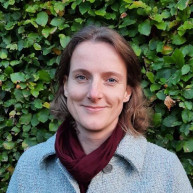 Else Starkenburg
Else Starkenburg completed her Ph.D. titled "Galactic Archaeology in and around the Milky Way" at the Kapteyn Astronomical Institute of the University of Groningen. From 2012 until 2014, she held an independent postdoctoral position at the University of Victoria in Canada as a Canadian Institute for Advanced Research (CIFAR) Global Scholar and Canadian Institute for Theoretical Astrophysics (CITA) National Fellow.
In 2014, she moved to the Leibniz Institute for Astrophysics in Potsdam, Germany as Karl Schwarzschild Fellow, where she started her own independent research group "The Early Milky Way" with an Emmy Noether Prize Fellowship. Since September 2020, she is back at the Kapteyn Institute as a tenure-track staff member.
Else's main research interests concern the early history of the Milky Way and surrounding galaxies. She is using both photometric and spectroscopic observations as well as modelling to study these systems. In particular, several of her projects focus on the first generations of stars in these systems that contain valuable information about our Galaxy's childhood as well as conditions in the early Universe in general. The search for such most pristine (and presumably extremely old) stars has justifiably been compared with finding needles in a haystack as these stars are extremely rare.
Else is the founder and Principal Investigator for the "Pristine Survey", an international collaboration uncovering and studying these rare earliest generation stars in the Galaxy with unprecedented efficiency and success. The Pristine survey collaboration is an international team of over 30 scientists. She is furthermore deeply involved in upcoming and future instrumentation and surveys in her field, for instance as co-lead for one of the ten 4MOST consortium surveys and co-lead for the very metal-poor (early generation) star working group for the WEAVE spectrograph.
Read more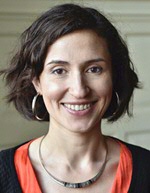 Manuela Vecchi
Manuela Vecchi obtained a Ph.D. in physics from the University of Rome "La Sapienza", Italy, in 2010. Her thesis was on the detection of high-energy neutrinos with the ANTARES neutrino telescope.
Following her PhD, Manuela worked as a post-doctoral fellow at the CPPM (Centre de Physique des Particules de Marseille), focusing on the optical follow-up of neutrino events detected by ANTARES.
In October 2011 she joined the Alpha Magnetic Collaboration (AMS), initially as a post-doctoral fellow at National Central University, Taiwan (until 2013) and the LAPP (Laboratoire d'Annecy-le-Vieux de Physique des Particules) in France (until 2014). Her post-doctoral research in AMS concerned the measurement of cosmic-ray electrons and positrons.
In 2014, she became an assistant professor at the São Carlos Institute of Physics, University of São Paulo, Brazil. While in São Carlos, she created and lead the first South American group of the AMS collaboration, working on the measurements of galactic cosmic rays and their theoretical implications. In the same year, she was awarded the Young Scientist Award from the São Paulo Research Foundation (FAPESP) and the Scientific Productivity Grant from the National Council for Scientific and Technological Development (CNPq). In 2016 she joined the Cherenkov Telescope Array, working on indirect dark matter searches in dwarf galaxies.
In 2018 she returned to Europe and became an assistant professor at the University of Groningen as a Rosalind Franklin fellow to work in astroparticle physics. Manuela Vecchi is active in the fields of astroparticle physics, cosmic rays, gamma rays as well as indirect dark matter searches. She has five years of experience in neutrino astronomy, within the ANTARES and KM3NeT collaborations, and ten years of experience in the detection of Galactic cosmic rays as a member of the Alpha Magnetic Spectrometer (AMS-02). Moreover, she is a member of the CTA Collaboration. Her research activity is mainly funded by the Dutch Research Council (NWO).
Read more
| | |
| --- | --- |
| Last modified: | 14 November 2022 1.07 p.m. |