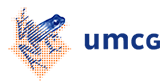 2. Interactions between HSCs and their microenvironment
Hematopoietic stem cell self-renewal in vivo is thought to occur exclusively in quiescent niches in the bone marrow where stem cells can interact with their appropriate microenvironment. It is clear that such symmetric self-renewal cell divisions must be tightly controlled, and we hypothesize that distortions in the balance between self-renewal versus hematopoietic differentiation likely result in the development of leukemia. Yet, the molecular mechanisms that are involved in this process are unknown. A model is emerging in which lipid rafts, cholesterol- and sphingolipid-rich plasma membrane domains that contain a variety of proteins including glycosylphosphatidylinositol (GPI-) anchored proteins, are important for the appropriate positioning of HSCs relative to their microenvironment allowing symmetric cell divisions. Recent studies in our laboratory have indicated that enforced activation of the transcription factor STAT5A results in enhanced HSC self-renewal. This effect on self-renewal is closely linked to adhesion properties of HSCs, as enhanced self-renewal only occurs when HSCs expressing constitutively activated STAT5A are cultured in direct association with stromal cell layers or when integrin signaling is activated by adhesion to retronectin. A number of novel STAT5 target genes have been identified in hematopoietic progenitors by Affymetrix microarray analyses, and we are currently studying the role these proteins fulfil in symmetric cell divisions in association with lipid raft composition in detail. Also, we will make use of proteomics to identify novel lipid raft proteins in human hematopoietic stem and progenitor cells.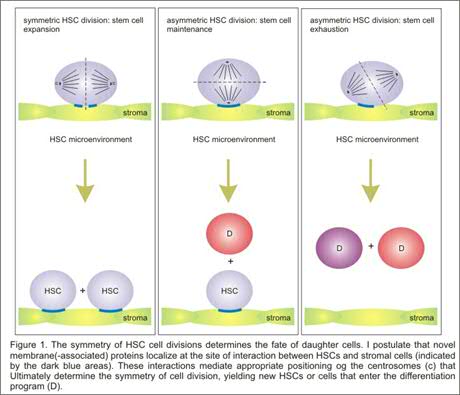 The Rac subfamily of of GTPases includes the highly homologous Rac1, Rac2 and Rac3 genes, whose specificity is achieved in part by their pattern of expression; Rac1 is ubiquitously expressed whereas Rac2 and Rac3 expression appears to be more strictly regulated in a tissue specific manner. However, little is known about the expression of Rac proteins in more primitive versus more committed progenitor subsets in the human hematopoietic system. Recently, it has been shown in murine cells that, while Rac2-/- HSCs revealed normal short-term engraftment, Rac-1 deficiency caused a significant reduction in hematopoietic reconstitution. While Rac1-deficiency did not affect adhesion, Rac2-/- cells displayed a decreased adhesion, suggesting a prominent role for Rac2 in integrin-mediated stem cell adhesion. In a series of recent papers a model has been postulated in which integrins target Rho and Rac GTPases to specific plasma membrane domains termed lipid rafts and to couple them to their downstream effector molecules. Current studies in our laboratory focus on the role of the integrin-activated protein FAK and Rac proteins in relation to human hematopoietic stem cell self-renewal, lipid raft formation and HSC-bone marrow microenvironment interactions (Figure 2). Recently, we initiated a large-scale proteome analysis screen in which we aim to identify membrane proteins that are specifically expressed in human stem cells, human progenitor cells and leukemic stem cell populations (Figure 3).
Figure 2. Current working model for the role of lipid rafts, FAK and Rac proteins in enabling symmetric stem cell cell divisions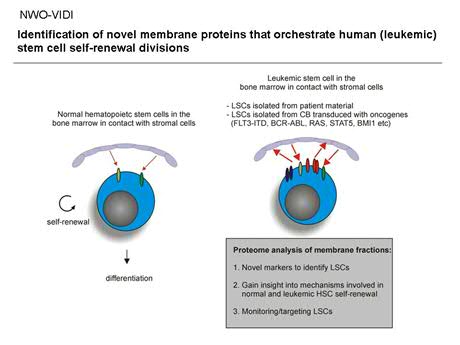 Figure 3. Proteome analysis on membrane fractions of normal and leukemic stem/progenitor cells.
Recently, we have begun to perform time-lapse confocal microscopy to study the localisation of proteins in dividing HSCs that are in close contact to bone marrow stroma or retronectin coated surfaces. We make use of a Solamere Nipkow (spinning) Disk life cell imaging Leica confocal microscope to study the localisation of proteins in dividing living stem cell populations in a 4-dimension manner. We aim to study proteins that are crucial for HSC-niche interactions and might regulate the symmetry of HSC divisions, and so far we have tagged Rac1, Rac2, gTubulin, aTubulin, and IntegrinB1 with GFP or mCherry. Stable lentiviral introduction of fluorescent-tagged proteins into human CD34+ CB cells or AML CD34+ cells will allow visualization of the symmetry of HSC/Ps cell divisions relative to their bone marrow stroma microenvironment. By introducing various oncogenes we will now be able to assess whether the interaction with the niche or the symmetry of stem cell divisions in altered.
for further information on these projects please contact Jan Jacob Schuringa: j.schuringa int.umcg.nl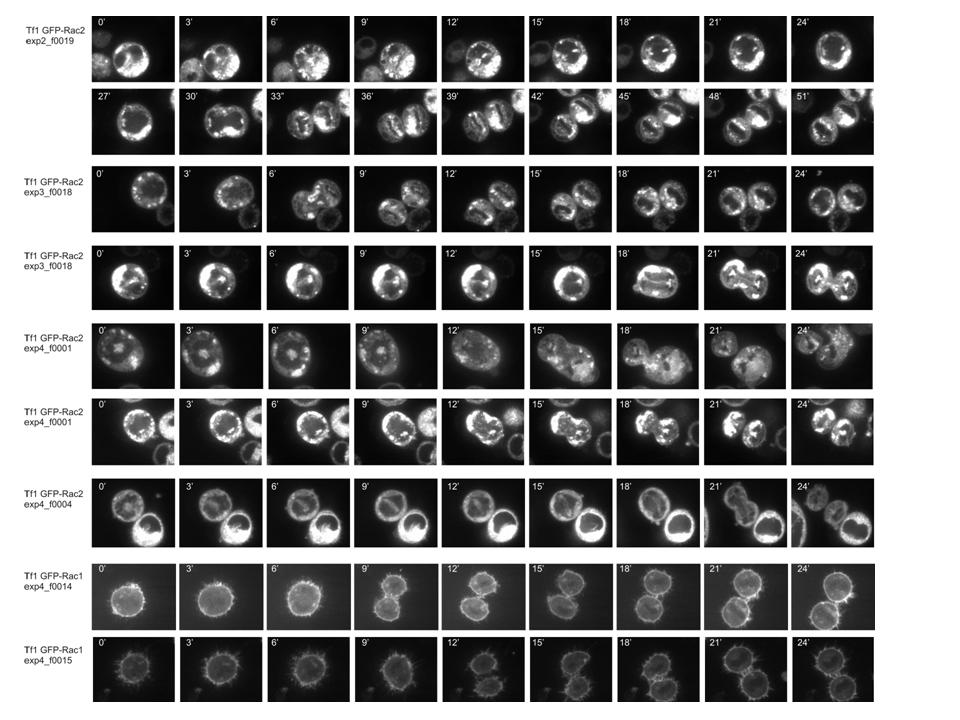 For more information on these projects, please contact J.J.Schuringa: j.j.schuringa@umcg.nl
| | |
| --- | --- |
| Last modified: | 24 March 2017 3.14 p.m. |