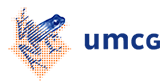 2012 publications
2012 publications
Cancer stem cell definitions and terminology: the devil is in the details.Valent P, Eaves C, Bonnet D, De Maria R, Lapidot T, Copland M, Melo JV, Chomienne C, Ishikawa F, Schuringa JJ, Stassi G, Huntly B, Herrmann H, Soulier J, Roesch A, Schuurhuis GJ, Wöhrer S, Arock M, Zuber J, Cerny-Reiterer S, Johnsen HE, Andreeff M.. Nat Rev Cancer. 2012 Oct 11. doi: 10.1038/nrc3368.
ERG and FLI1 binding sites demarcate targets for aberrant epigenetic regulation by AML1-ETO in acute myeloid leukemia. Martens JH, Mandoli A, Simmer F, Wierenga BJ, Saeed S, Singh AA, Altucci L, Vellenga E, Stunnenberg HG. Blood. 2012 Sep 14.
Is FDG PET a Better Imaging Tool Than Somatostatin Receptor Scintigraphy in Patients With Relapsing Multiple Myeloma? de Waal EG, Slart RH, Vellenga E. Clin Nucl Med. 2012 Oct;37(10):939-42.
Bortezomib induction and maintenance treatment in patients with newly diagnosed multiple myeloma: results of the randomized phase III HOVON-65/ GMMG-HD4 trial. Sonneveld P, Schmidt-Wolf IG, van der Holt B, El Jarari L, Bertsch U, Salwender H, Zweegman S, Vellenga E, Broyl A, Blau IW, Weisel KC, Wittebol S, Bos GM, Stevens-Kroef M, Scheid C, Pfreundschuh M, Hose D, Jauch A, van der Velde H, Raymakers R, Schaafsma MR, Kersten MJ, van Marwijk-Kooy M, Duehrsen U, Lindemann W, Wijermans PW, Lokhorst HM, Goldschmidt HM. J Clin Oncol. 2012 Aug 20;30(24):2946-55.
BLUEPRINT to decode the epigenetic signature written in blood. Adams D, Altucci L, Antonarakis SE, Ballesteros J, Beck S, Bird A, Bock C, Boehm B, Campo E, Caricasole A, Dahl F, Dermitzakis ET, Enver T, Esteller M, Estivill X, Ferguson-Smith A, Fitzgibbon J, Flicek P, Giehl C, Graf T, Grosveld F, Guigo R, Gut I, Helin K, Jarvius J, Küppers R, Lehrach H, Lengauer T, Lernmark Å, Leslie D, Loeffler M, Macintyre E, Mai A, Martens JH, Minucci S, Ouwehand WH, Pelicci PG, Pendeville H, Porse B, Rakyan V, Reik W, Schrappe M, Schübeler D, Seifert M, Siebert R, Simmons D, Soranzo N, Spicuglia S, Stratton M, Stunnenberg HG, Tanay A, Torrents D, Valencia A, Vellenga E, Vingron M, Walter J, Willcocks S. Nat Biotechnol. 2012 Mar 7;30(3):224-6.
Heterogeneity in simvastatin-induced cytotoxicity in AML is caused by differences in Ras-isoprenylation. van der Weide K, Korthuis PM, Kuipers F, de Vries EG, Vellenga E. Leukemia. 2012 Apr;26(4):845-8.
Comparative analysis of the value of allogeneic hematopoietic stem-cell transplantation in acute myeloid leukemia with monosomal karyotype versus other cytogenetic risk categories. Cornelissen JJ, Breems D, van Putten WL, Gratwohl AA, Passweg JR, Pabst T, Maertens J, Beverloo HB, van Marwijk Kooy M, Wijermans PW, Biemond BJ, Vellenga E, Verdonck LF, Ossenkoppele GJ, Löwenberg B. J Clin Oncol. 2012 Jun 10;30(17):2140-6.
Favorable effect of priming with granulocyte colony-stimulating factor in remission induction of acute myeloid leukemia restricted to dose escalation of cytarabine. Pabst T, Vellenga E, van Putten W, Schouten HC, Graux C, Vekemans MC, Biemond B, Sonneveld P, Passweg J, Verdonck L, Legdeur MC, Theobald M, Jacky E, Bargetzi M, Maertens J, Ossenkoppele GJ, Löwenberg B; Dutch-Belgian Hemato-Oncology Cooperative Group (HOVON); German AML Study Group (AMLSG); Swiss Collaborative Group for Clinical Cancer Research (SAKK). Blood. 2012 Jun 7;119(23):5367-73.
Reconstructing the human hematopoietic niche in immunodeficient mice: opportunities for studying primary multiple myeloma. Groen RW, Noort WA, Raymakers RA, Prins HJ, Aalders L, Hofhuis FM, Moerer P, van Velzen JF, Bloem AC, van Kessel B, Rozemuller H, van Binsbergen E, Buijs A, Yuan H, de Bruijn JD, de Weers M, Parren PW, Schuringa JJ, Lokhorst HM, Mutis T, Martens AC. Blood. 2012 Jul 19;120(3):e9-e16. Epub 2012 May 31.
Treatment with high-dose simvastatin inhibits geranylgeranylation in AML blast cells in a subset of AML patients. van der Weide K, de Jonge-Peeters S, Huls G, Fehrmann RS, Schuringa JJ, Kuipers F, de Vries EG, Vellenga E. Exp Hematol. 2012 Mar;40(3):177-186.
Downregulation of MEIS1 impairs long-term expansion of CD34+ NPM1-mutated acute myeloid leukemia cells. Woolthuis CM, Han L, Verkaik-Schakel RN, van Gosliga D, Kluin PM, Vellenga E, Schuringa JJ, Huls G. Leukemia. 2012 Apr;26(4):848-53. doi: 10.1038/leu.2011.277
| | |
| --- | --- |
| Laatst gewijzigd: | 10 mei 2013 12:02 |