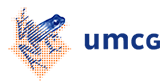 2008 publications
2008 publications
- Wierenga AT, Vellenga E, Schuringa JJ. Maximal STAT5-induced proliferation and self-renewal at intermediate STAT5 activity levels. Mol Cell Biol. 2008 Sep 8. [Epub ahead of print]
- Szabolcs Fatrai, Hein Schepers, Henko Tadema, Simon Daenen, Edo Vellenga and Jan Jacob Schuringa. Mucin1 expression is enriched in the human stem cell fraction of cord blood and is up-regulated in majority of the AML cases. Exp. Hematology 2008 in press.
- Houwerzijl EJ, Louwes H, Sluiter WJ, Smit JW, Vellenga E, de Wolf JT. Platelet production rate predicts the response to prednisone therapy in patients with idiopathic thrombocytopenic purpura Ann Hematol. 2008 Aug 9. [Epub ahead of print]
- Olthof SG, Fatrai S, Drayer AL, Tyl MR, Vellenga E, Schuringa JJ. Downregulation of signal transducer and activator of transcription 5 (STAT5) in CD34+ cells promotes megakaryocytic development, whereas activation of STAT5 drives erythropoiesis. Stem Cells. 2008 Jul;26(7):1732-42.
- Sonneveld P, Hajek R, Nagler A, Spencer A, Bladé J, Robak T, Zhuang SH, Harousseau JL, Orlowski RZ; DOXIL-MMY-3001 Study Investigators. Combined pegylated liposomal doxorubicin and bortezomib is highly effective in patients with recurrent or refractory multiple myeloma who received prior thalidomide/lenalidomide therapy. Cancer. 2008 Apr 1;112(7):1529-37.
- Setroikromo R, Wierenga PK, van Waarde MA, Brunsting JF, Vellenga E, Kampinga HH. Heat shock proteins and Bcl-2 expression and function in relation to the differential hyperthermic sensitivity between leukemic and normal hematopoietic cells. Cell Stress Chaperones. 2007 Winter;12(4):320-30.
- de la Serna J, Montesinos P, Vellenga E, Rayón C, Parody R, León A, Esteve J, Bergua JM, Milone G, Debén G, Rivas C, González M, Tormo M, Díaz-Mediavilla J, González JD, Negri S, Amutio E, Brunet S, Lowenberg B, Sanz MA. Causes and prognostic factors of remission induction failure in patients with acute promyelocytic leukemia treated with all-trans retinoic acid and idarubicin. Blood. 2008 Apr 1;111(7):3395-402.
- Lokhorst HM, Schmidt-Wolf I, Sonneveld P, van der Holt B, Martin H, Barge R, Bertsch U, Schlenzka J, Bos GM, Croockewit S, Zweegman S, Breitkreuz I, Joosten P, Scheid C, van Marwijk-Kooy M, Salwender HJ, van Oers MH, Schaafsma R, Naumann R, Sinnige H, Blau I, Verhoef G, de Weerdt O, Wijermans P, Wittebol S, Duersen U, Vellenga E, Goldschmidt H; Dutch-Belgian HOVON; German GMMG. Thalidomide in induction treatment increases the very good partial response rate before and after high-dose therapy in previously untreated multiple myeloma. Haematologica. 2008 Jan;93(1):124-7.
- Kruit JK, Drayer AL, Bloks VW, Blom N, Olthof SG, Sauer PJ, de Haan G, Kema IP, Vellenga E, Kuipers F. Plant sterols cause macrothrombocytopenia in a mouse model of sitosterolemia. J Biol Chem. 2008 Mar 7;283(10):6281-7.
- J.J. Schuringa and H. Schepers. Ex vivo assays to study self-renewal and long-term -expansion of genetically modified primary human Acute Myeloid Leukemia stem cells. Chapter in book "Methods in Molecular Medicine-Childhood Leukemia" published by Humana Press, USA. (in press 2008).
- J.J.Schuringa. STAT5-mediated self-renewal of normal and leukemic stem cells. Chapter in book published by Landes Bioscience entitled: JAK-STAT Pathway in Disease. (in press 2008).
- Rizo A, Dontje B, Vellenga E, de Haan G, Schuringa JJ. Long-term maintenance of human hematopoietic stem/progenitor cells by expression of BMI1. Blood. 2008 Mar 1;111(5):2621-30.
| | |
| --- | --- |
| Laatst gewijzigd: | 17 december 2012 11:17 |