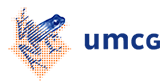 2013 publications
2013 publications
Decreased affinity of rhTRAIL-D269H/E195R to OPG overcomes TRAIL-resistance mediated by the bone microenvironment. Bosman MC, Reis CR, Schuringa JJ, Vellenga E, Quax WJ. J Biol Chem. 2013 Nov 26. [Epub ahead of print]
Loss of quiescence and impaired function of CD34+/CD38low cells one year following autologous stem cell transplantation. Woolthuis CM, Brouwers-Vos AZ, Huls G, de Wolf JT, Schuringa JJ, Vellenga E. Haematologica. 2013 Dec;98(12):1964-71.
A single center analysis of nucleophosmin in acute myeloid leukemia: value of combining immunohistochemistry with molecular mutation analysis. Woolthuis CM, Mulder AB, Verkaik-Schakel RN, Rosati S, Diepstra A, van den Berg E, Schuringa JJ, Vellenga E, Kluin PM, Huls G. Haematologica. 2013 Oct;98(10):1532-8.
Bortezomib sensitivity of acute myeloid leukemia CD34+ cells can be enhanced by targeting the persisting activity of NF-κB and the accumulation of MCL-1. Bosman MC, Schuringa JJ, Quax WJ, Vellenga E. Exp Hematol. 2013 Feb 13.
The AAA+ ATPase RUVBL2 is a critical mediator of MLL-AF9 oncogenesis. Osaki H, Walf-Vorderwülbecke V, Mangolini M, Zhao L, Horton SJ, Morrone G, Schuringa JJ, de Boer J, Williams O. Leukemia. 2013 Feb 13.
Nonredundant and locus-specific gene repression functions of PRC1 paralog family members in human hematopoietic stem/progenitor cells. van den Boom V, Rozenveld-Geugien M, Bonardi F, Malanga D, van Gosliga D, Heijink AM, Viglietto G, Morrone G, Fusetti F, Vellenga E, Schuringa JJ. Blood. 2013 Mar 28;121(13):2452-61.
Aproteomics and transcriptomics approach to identify leukemic stem cell (LSC) markers. Bonardi F, Fusetti F, Deelen P, van Gosliga D, Vellenga E, Schuringa JJ. Mol Cell Proteomics. 2013 Mar;12(3):626-37.
MLL-AF9-mediated immortalization of human hematopoietic cells along different lineages changes during ontogeny. Horton SJ, Jaques J, Woolthuis C, van Dijk J, Mesuraca M, Huls G, Morrone G, Vellenga E, Schuringa JJ. Leukemia. 2013 Apr;27(5):1116-26.
Cancer stem cell definitions and terminology: the devil is in the details. Valent P, Bonnet D, De Maria R, Lapidot T, Copland M, Melo JV, Chomienne C, Ishikawa F, Schuringa JJ, Stassi G, Huntly B, Herrmann H, Soulier J, Roesch A, Schuurhuis GJ, Wöhrer S, Arock M, Zuber J, Cerny-Reiterer S, Johnsen HE, Andreeff M, Eaves C. Nat Rev Cancer. 2012 Nov;12(11):767-75.
Azacitidine results in comparable outcome in newly diagnosed AML patients with more or less than 30% bone marrow blasts. van der Helm LH, Veeger NJ, Kooy MV, Beeker A, de Weerdt O, de Groot M, Alhan C, Hoogendoorn M, Laterveer L, van de Loosdrecht AA, Koedam J, Vellenga E, Huls G. Leuk Res. 2013 Apr 26.
Azacitidine might be beneficial in a subgroup of older AML patients compared to intensive chemotherapy: a single centre retrospective study of 227 consecutive patients. van der Helm LH, Scheepers ER, Veeger NJ, Daenen SM, Mulder AB, van den Berg E, Vellenga E, Huls G. J Hematol Oncol. 2013 Apr 16;6(1):29.
Sinusoidal endothelial cells are damaged and display enhanced autophagy in myelodysplastic syndromes. Houwerzijl EJ, van den Heuvel FA, Blom NR, van der Want JJ, Mulder AB, Vellenga E. Br J Haematol. 2013 May;161(3):443-6.
| | |
| --- | --- |
| Last modified: | 07 January 2014 1.05 p.m. |